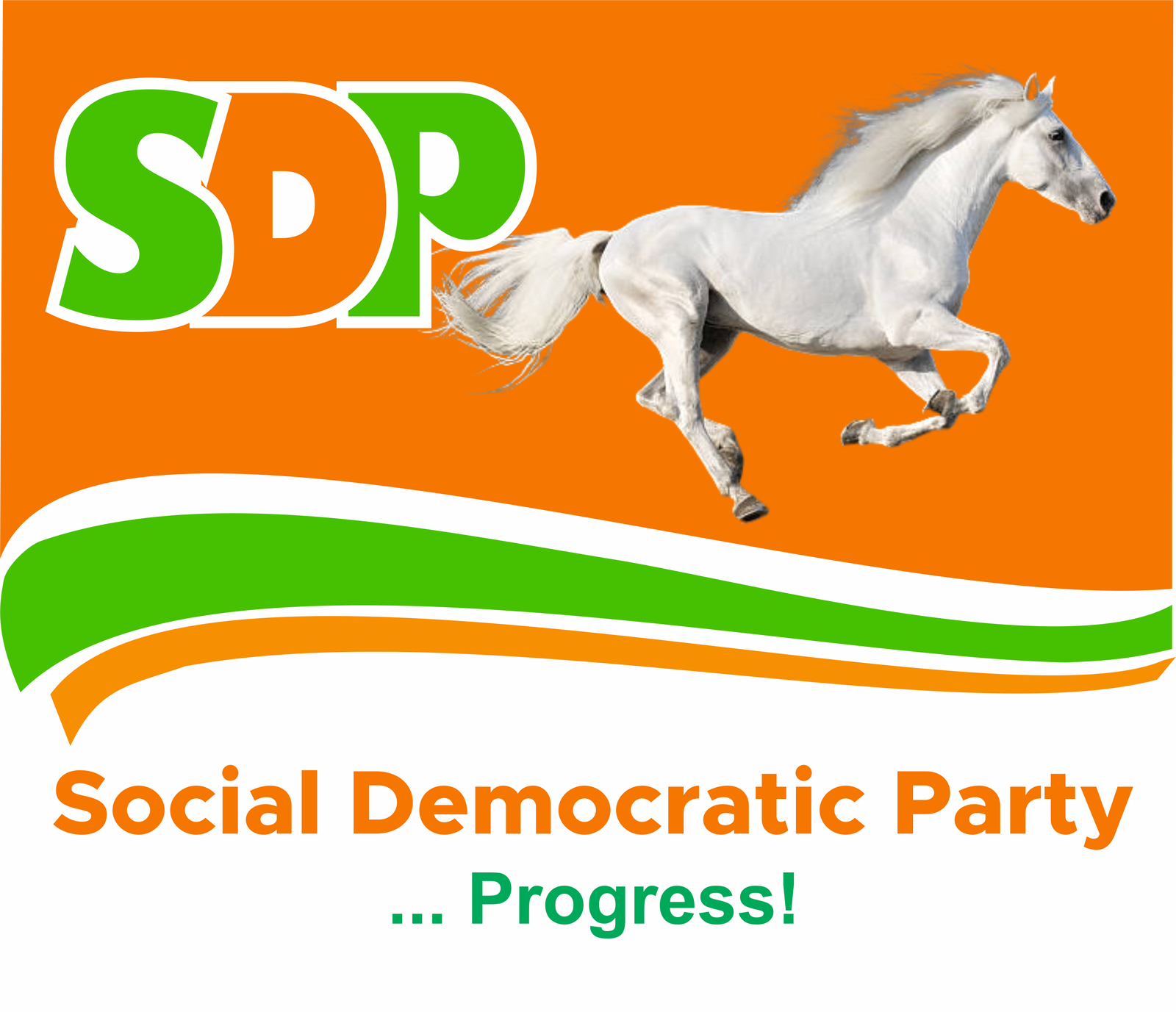 — Party prays for his speedy recovery
By Dayo Johnson, Akure
Following the indisposition of Governor Rotimi Akeredolu of Ondo state, the Social Democratic Party, SDP, has asked him to hand over to his deputy in an acting capacity until he is fit and capable of handling state matters.
Recall that the party in the state had recently raised concern over the secrecy in the health conditions of the governor.
It described the silence from the governor's camp and the party, the All Progressives Congress (APC) in the State as concerning and alarming.
The party's state chairman, Stephen Adewale, in a statement issued in Akure, the state capital, implored the governor "to safeguard his hard-earned reputation by handing over to his deputy in an acting capacity until he is capable of handling the state's business.
Adewale said that " This is a duty and responsibility that Governor Akeredolu owes to himself, his party members, his family, and the good people of Ondo State.
The statement reads that " Ondo State and Ondo State friends must speak out on the increased level of uncertainty that hovered around the governance of our dear Sunshine State before it is too late.
"What began as a candlelight blaze is quickly snowballing into a sizable forest fire.
"And if we do not act quickly, history will not be kind to all of us who knew the incredible power of voice but chose silence.
"The Social Democratic Party (SDP) in Ondo State understands Governor Oluwarotimi Akeredolu's health condition, for which we have been praying for a speedy recovery.
"However, the state should not and cannot be left without a constitutional head in an acting capacity while he is away attending to his health.
"As we write this, our dear governor has refused to hand over to his deputy in an acting capacity while his whereabouts remain unknown.
" In the past seven days, President Tinubu has met with the APC Governors' Forum twice.
" During each of those meetings, matters of national importance were discussed.
"Nearly all the governors were in attendance, and those who could not make it had their deputies fill in for them.
" The only state that was conspicuously missing in terms of representation at the two meetings is our dear Ondo State.
" While he recuperates, therefore, we call on Governor Akeredolu to immediately hand over to constitutionally delegate power to the deputy in an Acting capacity so as to keep the state running effectively.
"And if he is strong enough to preside over the affairs of the state as his people claimed, then it is well past time for Governor Akeredolu to show up and prove the doubting Thomases wrong.
"We also call on every relevant stakeholder and patriot in the state to ensure that unnecessary and avoidable constitutional crisis in the management and functioning of the State Government did not ensue.
"This is not the time for them to hide in their cocoon of imperturbability.
" This is not the time for the "Governor is getting better and everything is going on smoothly in the Ondo State" nonsense spewed by APC apologists and many politicians who are abetting the governor to shirk his constitutional responsibility.
"Unknown to these praise singers and those who have chosen silence over talking, no one suffers adversity alone and misery often seeks new neighbourhoods to occupy.
"No matter how these silent stakeholders in Ondo might feel, we will all be touched in varying degrees should this issue be allowed to deteriorate.
"A prolonged uncertainty over the administration of Ondo State will cost the state untoward setback.
"There is no doubt about this. And that is why silence is dangerous now.
" Ondo State is in a rare moment in time when only genuine, exhaustive, and wide-ranging conversations can save the impending storm.
"This is the time to start the constitutional conversations.
Adewale added that " It is disturbing that a man who once sat atop the highest chair at the Nigeria Bar Association, who actively participated in denouncing an ailing head of state when the latter refused to hand over to his deputy, and who has devoted his entire life to defending the constitution of the land would blatantly and deliberately flout that very constitution.