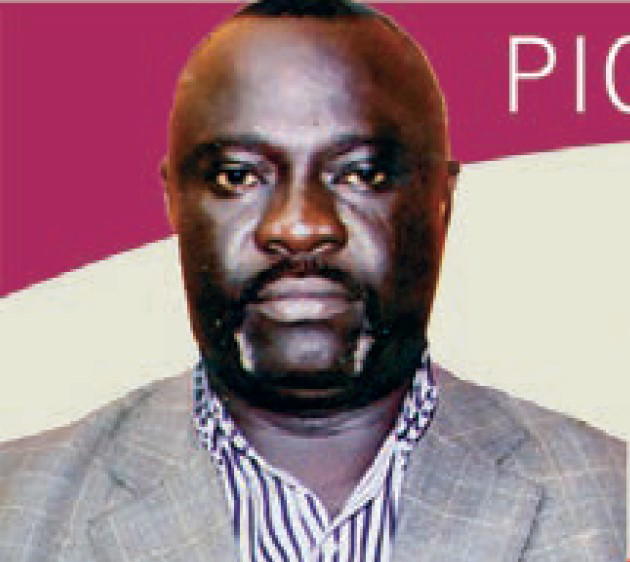 THE Friday May 19 issue of this column had the headline: Nigeria Air and Buhari's ministers of magic. Essentially, that edition dwelt on avowals by the immediate past Minister of Aviation, Senator Hadi Sirika, to the effect that the planned national carrier, Nigeria Air, will fly in the lifetime of the Buhari administration. On March 23, Sirika had said that: "Operation of local and international flights will commence soon. Before the end of this administration, before May 29, we will fly".
On May 17, at the end of the Federal Executive Council, FEC, meeting, Sirika, reaffirmed that the national carrier, Nigeria Air, will begin operations before the Buhari administration winds down. He was speaking with State House correspondents after the Federal Executive Council meeting presided over by the vice-president, Yemi Osinbajo, at the Presidential Villa, Abuja.
His words: "Regarding Nigeria Air, yes, we are on course; and by the Grace of God, before President Muhammadu Buhari leaves office, it will fly. We are on course; before May 29, Nigeria Air will fly".
Me, with my very little knowledge of aviation, which is not much beyond buying airline tickets, boarding, and strapping in to enjoy the flight, knew that unless Sirika resorted to magic, or sorcery, what he was saying just could not happen.
This is because a thousand and one things that needed to be done before an airline can take to the skies, even in our environment where government power can be used to railroad an intent into life, had not been done, and could not get done within the time left for the Buhari administration. But unknown to me and the rest of the innocent public, Hadi Houdini had been busy. Remember the famed American magician and vaudeville artiste that went by the stage name of Harry Houdini?
Well, that was a performer that earned his living by performing escape magic under some near unbelievable conditions.
Our redoubtable (former) Aviation minister must have read about him, or seen some movies he did and decided to bring his ideas into governance, especially on his beat, by bidding to conjure an airline into life.
On Friday, May 26, with just Saturday May 27 and Sunday May 28 left for Buhari's government, including Sirika himself, what has now become known as a static display was planned, during which a plane in the proposed livery of Nigeria Air would be unveiled to the public. As it would later be seen, all the procedures that needed to be followed to birth the airline had not been complied with, including procurement and registration of at least three operational aircraft. But Hadi Houdini had done his homework. As the Acting MD of Nigeria Air would later reveal, the aircraft that was seen painted in the proposed livery of Nigeria Air was actually chartered from Ethiopian Airlines, registered in Ethiopia with registration number ET-APL.
It was a B737-800 that had been operated by Malawian Airlines which leased it from Ethiopia in February 2014 as ET-APL. The plane rejoined Ethiopia Air fleet in 2015.
According to several aviation portals, including flightradar.com and planespotters.net, the aircraft made its last flight under service of Ethiopia Airlines as ET405 to Addis Ababa from Tel Aviv on Monday May 22 before it was repainted for Nigeria also as ET-APL.
What is galling in all of these is the ridicule that the whole enterprise has brought Nigeria into. What was the hurry in delivering an airline without fulfilling the book, and implementing the business case? From where I stand, apart from the Acting Managing Director, does the airline have cabin crew, trained and ready for flight services? How about ticketing and reservation staff? Does the travel industry in Nigeria know about it?
What about general sales agents for its ticketing operations? Ground and baggage handling staff? Pilots, flight and maintenance engineers? Just how did Hadi Houdini think he could foist a one-plane airline on us as our national carrier in the manner he attempted to?
It is interesting that both houses of the National Assembly — the Senate and House of Represenatatives have both lampooned the show by Hadi Houdini. Nnolim Nnaji, Chairman of the House Committee on Aviation, declared the launch of Nigeria Air a fraud. Also, Senator Biodun Olujimi, (PDP, Ekiti South) of the Senate Committee on Aviation frowned at the action of the Federal Government with regard to the airline during a meeting between the Committee, officials of the Ministry of Aviation and other stakeholders in the aviation industry, and wondered why Nigeria as a country should hurriedly unveil Nigeria Air when the necessary ground work had not been done.
When you arrive at the immigration point in a foreign airport and you hear the announcement: "All passengers with green passports, this way!" know that actions like that of Hadi Houdini caused it. The renting of an Ethiopian Airlines plane, its hurried re-painting and presentation as a Nigeria Air plane and other matters relating to this sordid and absurd enterprise deserve an inquest.