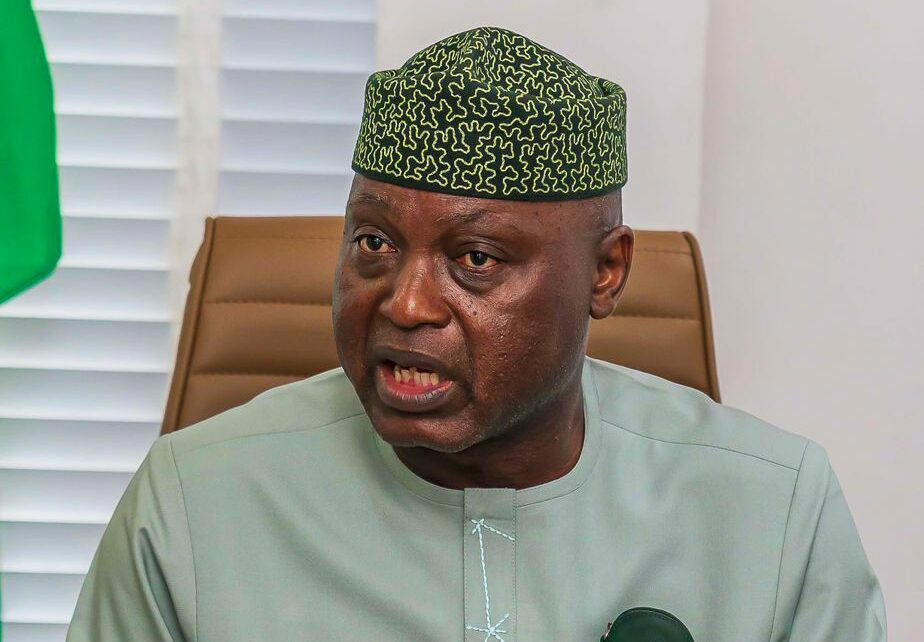 Ekiti Gov, Oyebanji
…as Ekiti Govt plans to establish Bureau of Tourism Devt
By Rotimi Ojomoyela
Ekiti State Governor, Biodun Oyebanji has signed five new laws, following their passage by the state House of Assembly.
This was contained in a press release by the Special Adviser (Media) to the governor, Yinka Oyebode in Ado-Ekiti.
The signing of the new laws came barely five days after the Governor signed three laws at a brief ceremony on the last day of the sixth Assembly.
The newly signed laws are: Ekiti State local Government staff loans board law, 2023; Ekiti State Fire Service Law. 2023; Ekiti State Wealth and Fund Law, 2023; Ekiti State Local Government Administration Law, 2023 and Yoruba language preservation and promotion law 2023.
In another development, Governor Oyebanji, has advised government at all levels to key into the available Public Private Partnership initiatives in the system, describing it as the most potent catalyst to develop the economy and bring prosperity.
The Governor said his government, had in an attempt to boost business interests in the state introduced simplified tax system and other friendly policies to strengthen investments in the agriculture, mining, technology, manufacturing, commerce and industrial sectors.
Oyebanji spoke at the Afe Babalola University, Ado Ekiti, during the 63rd Annual General Meeting /Inauguration of the new National President of the Nigerian Association of Chambers of Commerce, Industry, Mines and Agriculture (NACCIMA).
Speaking at the gathering, Oyebanji stated that the PPP is a bridge connecting the government to the private sector, where the two sides pulled their finainacial and mental resources together to fasttrack investments for economic prosperity.
Oyebanji added that it was in line with its commitment to propel investments, that the government of Ekiti State established the Ministry of Industry, Trade and Investment and the Ekiti State Development and Investment Promotion Agency (EKDIPA).
Meanwhile, the Ekiti State Government has disclosed plans to establish a bureau of tourism development that would focus mainly on harnessing and developing the state's tourism potentials and make Ekiti number one destination of choice for tourists.
The Governor while receiving a team from the Nigeria Association of Tour Operators (NATOP) led by its President, Mrs Ime Udo, in his office said tourism development remains a key component of his administration's six- pillar development agenda would be separated from the Ministry of Arts, Culture and Tourism as currently structured and would become a stand alone Bureau of Tourism, positioning the sector for thorough supervision and the right attention.
He noted that the development of new tourism destinations in the state would help reduce the rate at which Nigerians travel abroad for adventure purposes, adding that his government is working assiduously to transform the state into a tourism hub by exploring and promoting the potential that abounds in Ekiti.
He stated further that his government had designated Ikogosi, Ipole-Iloro and Efon-Alaaye as tourism corridors of the state, adding that the state is also planning to build a Zoological Garden in the same axis as other interesting tourists sites would also be developed.