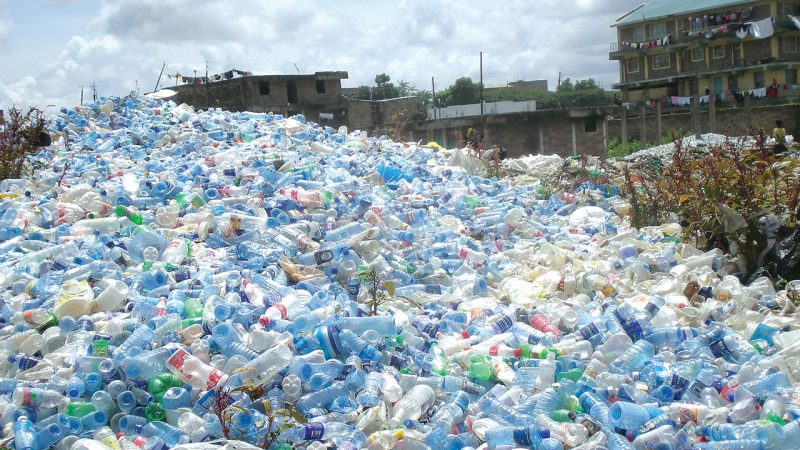 By Rotimi Ojomoyela, Ado-Ekiti
Ado-Ekiti—An environmental expert, Mr. Olalekan Adio has called on the Federal Government to take necessary pragmatic steps to reduce the current rate of plastic pollution in the country due to its consequential effects on the health of citizens and the ecosystem.
Mr Adio made the call in Ipoti, Ijero local government area of Ekiti State while educating a cross-section of students on the danger of plastic pollution as part of activities to commemorate this year's World Environmental Day, organized by Environmental Management and Development Trust, with support from UNDP.
The expert who retired from the Department of Agro-Forestry, Osun State Agricultural Development Programme noted that the lives of Nigerians, animals and the Environment are under serious threat going by the millions of tons of plastic generated annually without a proper management system.
He noted that most plastics were made from chemical materials from gas, oil and even coals, saying whenever plastic waste is dumped they release carbon dioxide and methane from landfills into the atmosphere, thereby increasing emissions that result in climate change and global warming.
He called on Nigerians to emulate the habit of reducing plastic consumption, and other activities inimical to the environment.
In a remark, the Executive Director, of Environmental Management and Development Trust, Dr Owolabi Oluwfemi said the programme was to catch the students young and inculcate the habit of proper hygiene into them.
Dr Oluwafemi who recently launched a campaign on end plastic consumption in Ekiti appealed to the government to start thinking of alternative means to plastic and create better awareness of the danger of plastic pollution.
In a separate interview, some of the students and their teachers described the lecture as an eye-opener and promised to maintain a hygienic environment.