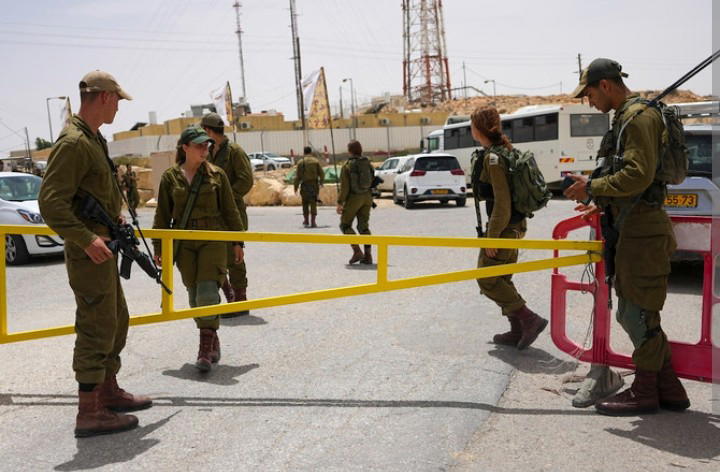 By Biodun Busari 
An Egyptian security officer has killed three Israeli soldiers in a gun battle on the Israel side of the border. 
The armed forces of both countries have said they were jointly investigating the unusual incident.
Egypt disclosed its officer crossed into Israel while chasing drug traffickers, BBC said. 
The Israeli military has said the shootings were assumed to be associated with a drug smuggling operation it had checked overnight.
According to the army, two Israeli soldiers – a man and woman – posted in a remote spot along the border were shot dead early on Saturday morning.
Their bodies were found after a senior officer was unable to contact them by radio.
Hours later, after a search operation, the alleged shooter was encircled and there was a shootout, the Israeli military revealed.
A third soldier was killed, along with the gunman, who it said was an Egyptian policeman. Another soldier was wounded in that exchange.
BBC said the Egyptian military claimed its security officer was pursuing drug smugglers and that a shooting led to the Israeli deaths.
It also conveyed "sincere condolences" to the families of the victims.
The Israeli military said contraband worth about $400,000 was seized by its forces during the overnight operation against smugglers.