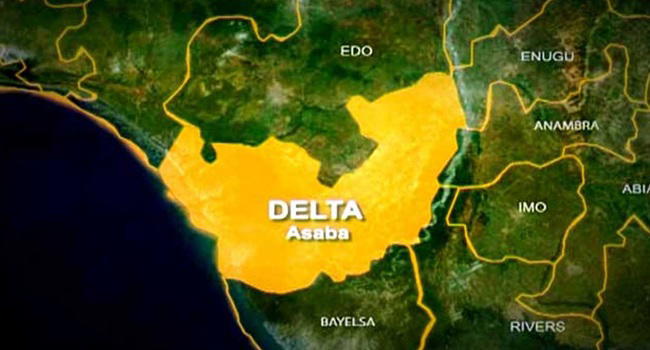 By Akpokona Omafuaire
There was a mild drama as the parents of a young lady, identified as Rita residing at Sandfill 2, Warri South West Local Government Area of Delta State, stormed her abode with a casket after feigning death.
According to our source, Rita had deceived her parents (name withheld) that she was dead following her protracted illness.
Thus, the dejected parents were said to buy a casket for her funeral.
Rita, a single mother of three, had taken ill after the death of her fiance two years ago.
That is the cause of her illness, a pastor prayed with her and promised to help her for a fee of N30,000.
Our source said Rita solicited her parent's support to no avail and she arranged with neighbours to inform the parents that she had died.
Rita's parents on hearing the news hurriedly acquire a casket to lay her to rest.
The drama started when the casket was brought to the location where their daughter, Rita resides, and were dazed to see her alive.
"The parents were shocked when they saw their daughter alive." An eyewitness said.
The resultant confusion led to gathering of neighbours and passersby who brokered peace between parents and daughter due to the embarrassment.
The eyewitness stated that such an incident is viewed as a taboo in the area and the casket had to be destroyed before Rita parents took her home with her kids.