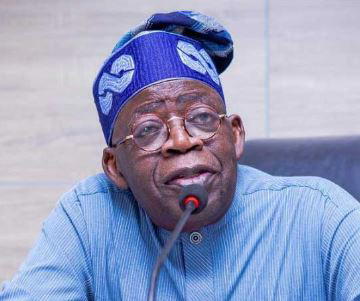 By Fortune Eromosele, ABUJA
The Nigerian Diaspora Youth Ambassador, NDYA, has urged President Bola Ahmed Tinubu to consider the welfare of Nigerians in Diaspora in his government.
The group made the call in their congratulatory message to Tinubu on his inauguration as Nigeria's 16th President, signed by the President, NDYA, Comr. David Victor Alozie in Abuja.
They expressed optimism that Tinubu's administration will deliver Nigeria from its current impediments, and urged Nigerians to rally round him.
The statement read: "The leadership and members of the Nigerian Diaspora Youth Ambassador, NDYA, most respectfully extend their felicitations to His Excellency President Bola Ahmed Asiwaju Tinubu, GCFR, over his victory and inauguration as the President, Commander-In-Chief of the Armed Forces, Federal Republic of Nigeria.
"Your inauguration is a demonstration of your commitment to the development of Nigeria at large and great innovative works you have done as a former Governor of Lagos State. We ask that your administration should also consider the affairs of Nigerians in the diaspora
"Your qualities and status as an astute administrator, and your notable experience in private and public service all contributed to this great feat. Sir, we are confident that you will discharge the duties of your new task well and faithfully, and with dexterity.
"This is a very significant moment for us and Nigerians. On behalf of the Nigerian Diaspora Youth Ambassador, I extend our warmest congratulations to President Bola Ahmed Tinubu and we wish you the best sir in the next 4-8 years of your administration."