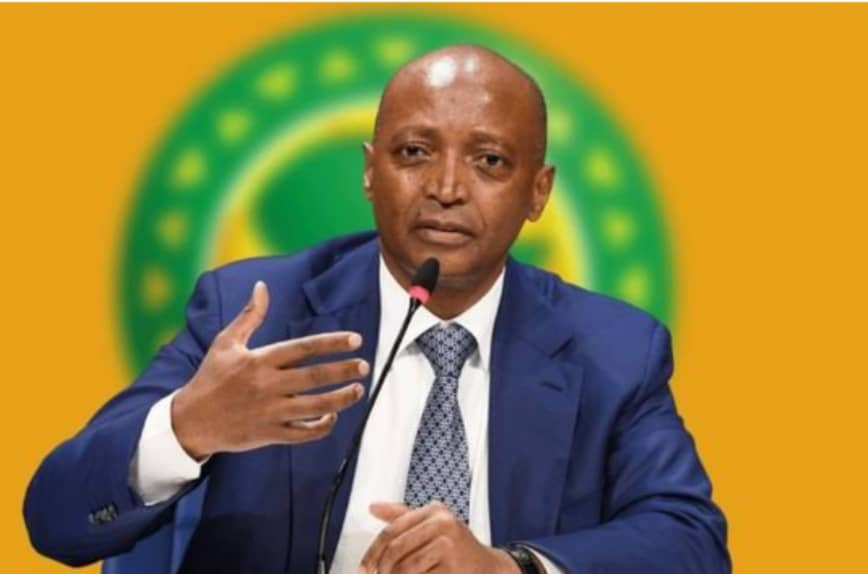 The Confederation of African Football, CAF and the Local Organising Committee, LOC, has unveiled the official identity for the TotalEnergies Africa Cup of Nations Côte d'Ivoire 2023; marking a significant milestone that will see a new identity for Africa's biggest sporting event. 
It would be the first time in over a decade that CAF has given the TotalEnergies CAF Africa Cup of Nations identity a new look which, once again, demonstrates CAF's commitment to making the event in Cote d'Ivoire next year the best in living memory of the competition. 
The emblematic symbol pays homage to the richness of the Ivorian culture and the continent of Africa as a whole, while beautifully representing the essence of African football and the splendour of the host nation.
The TotalEnergies CAF Africa Cup of Nations Côte d'Ivoire 2023 will kick off on 13 January 2024 with the first match scheduled to be played at Stade Olympic Alassane Ouattara.
Speaking about the significance of the identity, General Secretary of CAF, Veron Mosengo-Omba said "The unveiling of the TotalEnergies CAF Africa Cup of Nations Côte d'Ivoire 2023 identity marks an exciting milestone in our journey towards the tournament in 2024. We are aware that we are getting nearer and nearer to the big moment in January next year."
The new identity is inspired by the vibrant tapestry of African heritage, the official identity captures the spirit and energy of African football.
At its core lies the majestic elephant tusk, which holds dual meaning; the symbol conveys the strong representation of Cote d'Ivoire, symbolizing the nation's rich footballing history and its vital role in hosting this prestigious tournament The six tusks represent the six groups that will compete in the competition, embodying the diversity and unity that Africa exudes.
The fluid shape of the tusks come alive, gracefully capturing the dynamic energy and movement that defines African football. The identity also features five balls, elegantly showcased to symbolise the African Cup of Nations trophy. These spheres signify the pinnacle of achievement, the ultimate prize that awaits the victorious team at the culmination of their relentless pursuit of glory.
A colour palette carefully chosen from the flexible hues of Côte d'Ivoire adds a visual spectacle to the logo. The vibrant shades encapsulates the vivacity and diversity of the host nation, captures the captivating allure of the host nation and the cultural richness that permeates every aspect of Côte d'Ivoire.
Amidst cheers and chants of excitement, Africans and sport observers across the world, celebrated the highly symbolic logo, as all continue to countdown to Africa's biggest football tournament in Côte d'Ivoire.