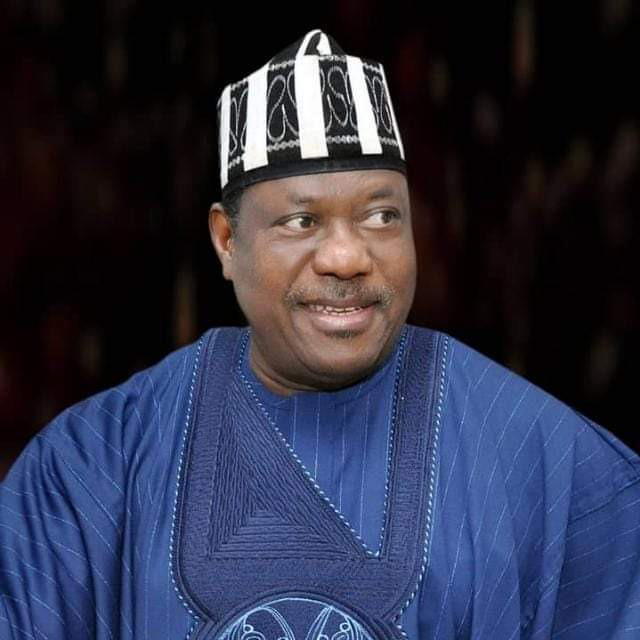 George Akume
Omeiza Ajayi, Abuja
Stakeholders of the ruling All Progressives Congress APC from the North Central have hailed the appointment of Senator George Akume as Secretary to the Government of the Federation SGF, but said the zone deserves more from the President Bola Tinubu administration.
The party chieftains specifically demanded a ministerial slot for the Federal Capital Territory FCT and one out of the four principal leadership positions in the incoming 10th National Assembly.
Convener of the APC North Central Progressives Forum, Comrade Ahmed Suleiman said there is need for the party and the President to equitably encourage the distribution of the six major elective positions in the country, which are the President, Vice President, Senate President, Deputy Senate President, Speaker and Deputy Speaker among the six geopolitical zones, as enshrined in the constitution of the party.
He said the North Central trumped the North East, South South and South East in the number of votes delivered for President Tinubu, saying since the zone was not adequately carried along in the past administration, it behoves the current administration to correct the anomaly.
The stakeholders said; "It is worthy to note that, the North Central Zone was the least considered in the life of the immediate past administration in terms of reward system. Despite the zone's constant massive support for the party, our votes are there to speak for itself.
"In the just concluded general elections, we the APC family from the North Central did not still let the party down by contributing the third highest votes of over one million seven hundred thousand votes as against the votes contributed to the party by the North East, South South and South East zones respectively.
We truly deserve our request if equity, fairness and justice is going to be the watchdog of this administration.
"Furthermore, the Forum is requesting for the appointment of an indigene or resident of FCT who is politically grounded as a Cabinet member in the yet to be formed Federal Executive Council for the purpose of inclusivity, and that a North Central person should be appointed as Minister of FCT.
"As party men and women, we are not unmindful of the intention of the President and the party in trying to form a government of national unity, but this can only be applauded if every zone is treated based on what the zones contributed to the successes and progress of the party and its candidates.
"As a Zone, we will no long bear the pains of rubbing Peter for Paul because politics is not practised in theory or absentia but in practical and physical terms", the forum added.