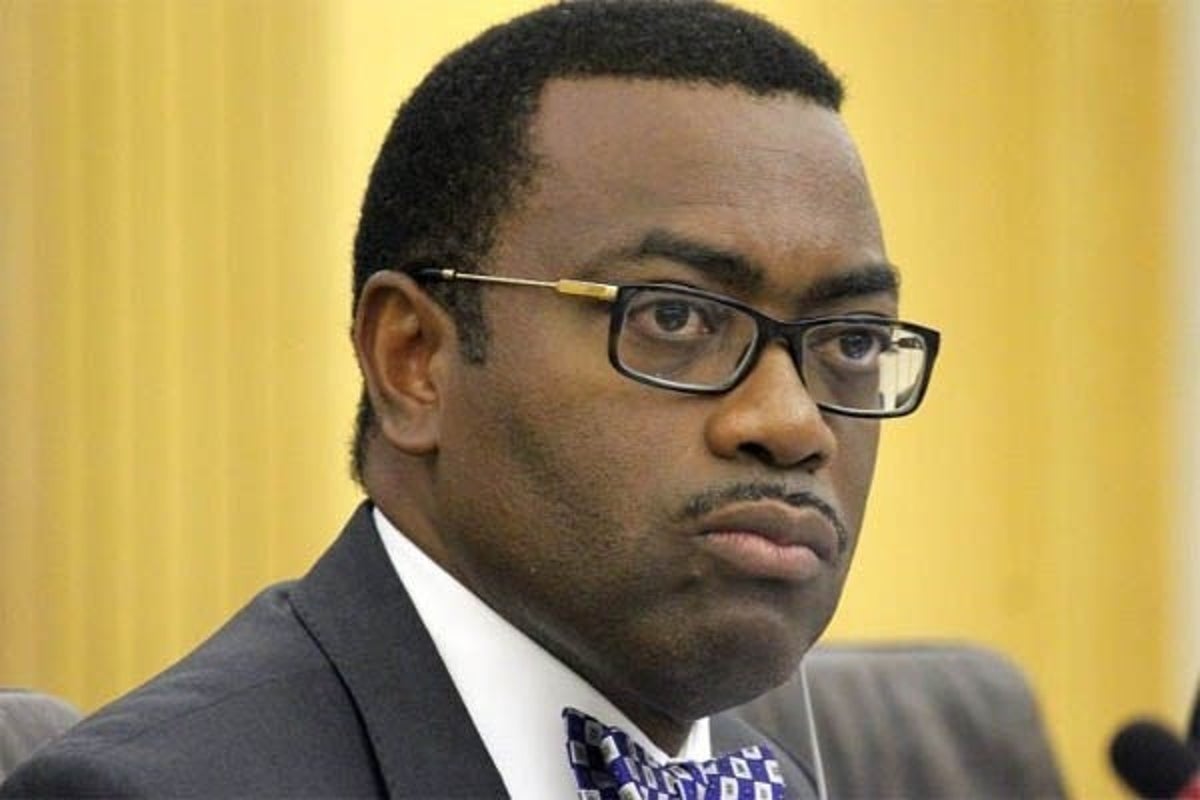 Akinwumi Adesina
UN Secretary-General, Antonio Guterres, has appointed Dr Akinwumi Adesina and 21 other leaders to spearhead the fight against malnutrition in all its forms as members of the Scaling Up Nutrition (SUN) Movement Lead Group.
Adesina, who is currently the President of African Development Bank was appointed together with two Nigerians – Mr Mansur Muhtar, Vice President, Islamic Development Bank. and Ms Ndidi Nwuneli, Executive Chair, Sahel Consulting Agriculture and Nutrition.
SUN Movement, initiated in 2010 by the former Secretary-General, continues its drive to improve nutrition for all people, everywhere, with the stewardship of 22 appointed global leaders who are committed to fighting malnutrition in all its forms as members of the SUN Movement Lead Group.
Appointed by Guterres, these prominent figures are committed to championing nutrition, and steering the SUN Movement and its mission to eradicate malnutrition in all its forms by 2030.
Some three billion people, almost half of all humanity, cannot afford a healthy diet. And two-thirds of children lack the diverse diets they need to thrive.
"Without good nutrition, there is no human development. Every child needs to have access to nutritious and safe food so they can grow and develop to their full potential.
"I believe that the approach of the SUN Movement to tackle malnutrition through a country-owned multi-sectoral and multistakeholder approach is more crucial than ever before.
"These global leaders are championing country-led efforts to scale up nutrition and to deliver for girls, boys and their families a world free from malnutrition by 2030," Guterres said in a statement.
Members of the SUN Movement Lead Group include representatives from the membership of the SUN Movement.
This includes 65 countries, four Indian states, more than 4,000 civil society organisations, more than 1,400 businesses, 16 United Nations agencies, international finance institutions and donor governments and philanthropies funding nutrition.
The SUN Movement is dedicated to nutrition action and collaboration including helping countries to implement policies and legislation toward a systemic approach that provides every child, adolescent, mother and family access to a nutritious diet.
The Movement promotes a holistic approach, where actors join forces for nutrition advocacy, investment and coordinated action at country level, through national ownership and leadership.
"Malnutrition is one of the leading causes of disease and death globally — a major threat to children. Conflicts, crises, COVID-19, and climate change all threaten to reverse hard-won gains if we don't get back on track.
"The SUN Movement is working to raise awareness of nutrition as both a marker and a driver of sustainable development — and to spur new investment and action.
"I look forward to working with these leaders to reignite a global movement to end all forms of malnutrition by 2030," Catherine Russell, UNICEF Executive Director and Chair of the SUN Movement Lead Group, said.
Similarly, Afshan Khan, SUN Movement Coordinator said that the 65 SUN countries in the Movement had been working tirelessly to keep nutrition high on their national agendas in the face of multiple crises.
"It is time to reinvest our leadership, resources and collective action behind SUN countries' national nutrition plans to ensure that malnutrition in all its forms is adequately addressed.
"I am confident that by leveraging their expertise and authority, we can deliver inspiring results." (NAN)