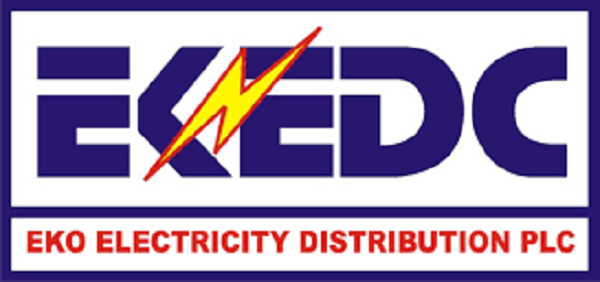 Eko Electricity Distribution Company (EKEDC)
By Esther Onyegbula
LAGOS—Residents of Ayetoro community in Ijanikin, Ojo Local Government Area of Lagos have lamented the poor power supply in the area that has crippled economic activities and made life unbearable.
They also accused the Eko Electricity Distribution Company (EKEDC) of deliberately subjecting the community to total darkness.
Members of the community said they only have power supply occasionally, when officials of EKEDC want to disconnect the light of people who are not using prepaid meters or when they want to distribute electricity bills.
Lamenting, a landlord, Mr Adebayo Emmanuel, said: "We are peace-loving people; we pay for electricity, but EKEDC gives us darkness in return.
"But recently the situation has become worse as EKEDC could stay two to three weeks at a stretch without restoring power supply.
"The light is not bad, yet EKEDC will not restore power for two to three weeks. We have been battling poor electricity supply and exorbitant billings for many years now. The painful aspect is that the transformer is not bad, nothing is wrong with the light. It is just sheer wickedness by EKEDC officials to frustrate small business owners in the community."
Lamenting, a frozen food business owner, Mrs Akinwunmi Olabisi, said: "With the increase in fuel price, many business owners, who could not afford to run generators are packing out because of lack of electricity, which is killing their businesses. We can't continue like this. People whose businesses are dependent on power supply are closing shops because of the darkness."
They called on the Governor Babajide Sanwo-Olu to come to their rescue as the officials of EKEDC in charge of the area have continued to subject the community to total darkness.