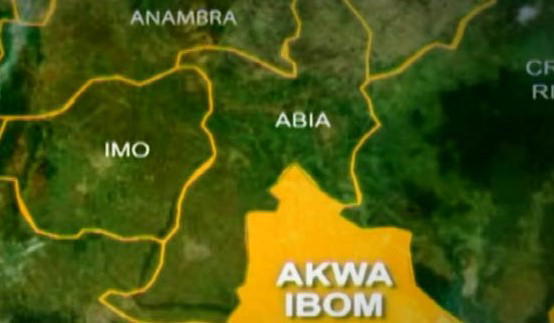 By Chioma Onuegbu Uyo
THE newly appointed Secretary to State Government, SSG, Akwa Ibom, Prince Enobong Uwah has pledged to work towards the realization of objectives of the A.R.I.S.E Agenda of the Pastor Umo Eno administration.
Uwah who made the pledge yesterday in a thank you letter made available to newsmen in Uyo, entitled: "I Am Grateful", thanked God for
magnanimity and mercies towards him.
He also thanked all key stakeholders of the state especially governor Umo Eno for the confidence reposed in him by the SSG appointment and the immediate past governors Udom Emmanuel for giving him opportunities that prepares him for the present task.
His words: "Yesterday, May 31, 2023 was a very remarkable day in my life as I, through the mercies of God and the support of men of goodwill took the Oath of Office as the Secretary to the Akwa Ibom State Government.
" I thank God for His faithfulness and for His magnanimity towards me. I sincerely thank His Excellency, Pastor Umo Eno, the Executive Governor of Akwa Ibom State for the confidence he has reposed in me by this appointment. And I commit to work faithfully towards the realization of the objectives of the A.R.I.S.E Agenda.
" I thank the immediate Past Governor of Akwa Ibom State, Mr Udom Emmanuel for the many opportunities and platforms he gave to me which prepared me for the present task, particularly for approving my service as the Secretary General of both the Divine Mandate Campaign Organisation and the Umo Eno/Akon Eyakenyi 2023 Campaign Organisation.
"Many thanks too to the Immediate Past Secretary to the Akwa Ibom State Government, Dr Emmanuel Ekuwem for dutifully completing his task and for the seamless handover proceedings"
The new SSG equally expressed gratitude the Director General of the Umo Eno/Akon Eyakenyi 2023 Campaign Organisation, and the national president of the Maintain Peace Movement, for their express confidence in his abilities and their unreserved affirmations of his competence.
He further thanked his family, friends and contemporaries and indeed everyone who supported the emergence of Pastor Eno as the Executive Governor of State and therefore contributed to his present appointment.
"More thanks to the Oku Ibom Ibibio and President General of the Akwa Ibom Traditional Rulers Council, Ntenyin Solomon Etuk, JP and the Political Leader of Uyo Senatorial District, Distinguished Senator Effiong Bob for their timeless counsel and guide.
"I commit to execute the task of my office diligently and in the interest of our dear state", the SSG added.