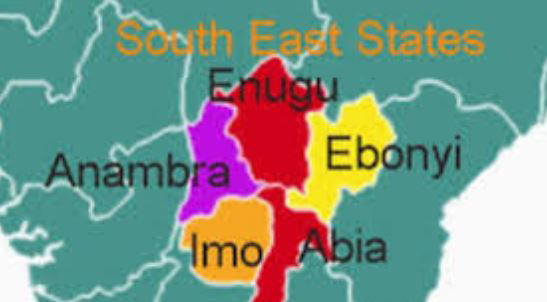 By Ugochukwu Alaribe
The Alaigbo Development Foundation, ADF, has tasked Governors of the South East to create  conducive environment to encourage investments which will develop Igbo land.
The group who stated this during a praying and fasting meeting in Aba, Abia State, disclosed that it is not resting on its 'Aku Ruo Ulo', (Invest at home) call on the Igbo to bring home their investments which are scattered in foreign lands.
ADF, however, stated that while it has been reaching out to Igbo businessmen to bring home their wealth, such businessmen have been lamenting the unfavorable business environment in the South East region such as multiple taxation, insecurity and poor road network and urged the governors to address the situation.
Member, Board of Trustee, BoT of the Foundation and Anglican Archbishop of the Ecclesiastical Province of Aba, Most Rev. Isaac Nwaobia, charged the South East Governors to take advantage of certain changes in the country to develop Igbo land.
Nwaobia urged the Governors to 'think out of box' and 'do new things' to attract development to the region for the betterment of the people that elected them into power.
He explained that ADF came together to pray for the nation, the Igbo nation and the new government of Abia State led by Dr. Alex Otti to beg God to make positive changes.
He said; "We're here to pray to God to intervene. We've been depending on God and we must continue to depend on God. God's plan concerning Alaigbo is permanent. It may take time, but it must surely come to pass.
"Politics is about development. If you fail to think about development, you've failed as a politician. Any Government that's not anchored on the development of its own jurisdiction has failed. In the South East, it's like we're failing in this regard.
"We're calling on the South East Governors Forum to gather resources together and take advantage of the law that now allows states to own their electricity. They should think of industrialization. They should put resources together to take advantage of the new law that allows states to own Railway as well. They should think about their people. They need to help the people to increase the prospect of ease of doing business here so that our people can come home and invest. ADF has been reaching out to Ndigbo to bring their wealth home, but such business people have been lamenting about multiple taxation, insecurity, ease of doing in Igbo land. The South East Governors must do something in this regard to encourage our people to bring their investments home."
Nwaobia assured that ADF will keep praying for the new Abia State Governor considering the height of expectations people have on him and equally charged him not to fail.
"Dr. Alex Otti must realize that the expectations are high on him. This is part of the reason why we have to pray for him. He should not disappoint God and man. People voted for him. If he disappoints them he has crashed the hope of many. He should work without fear and favour. He should recover the recoverables."
On his part, the traditional ruler of Ogbor Kingdom in Aba North council, Eze Azu Egege , expressed delight that the Igbo have realized that man is fallible while leaders despite their levels need the directive of God to succeed.
"I'm so happy about this move today. I'm happy that this is happening. There's nothing we can do when God is not with us. I feel happy to be in their midst," he said.
The monarch charged the South East Governors to shun individual pursuit for wealth and work for the people who elected them into offices.
A member of ADF, Barr. Chinedu Duru, added that the group chose to seek the face of God for Abia and Igboland because there is a serious need for a turnaround in the state.
"Everything just needs to be sanitized here. As we're praying we're equally acting. We're not just praying but we decided to add prayers because it's not by might. If we can achieve things by might we believe we could have done that, but as people who have seen disappointment in leadership, we've realized that it's not by might. We've tried so many things, but let's bring in God and then do ours."