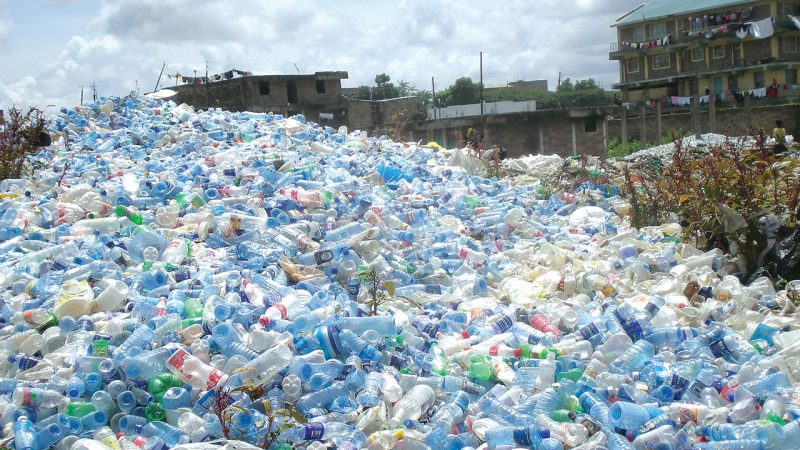 By Gabriel Ewepu
ABUJA – AS Nigeria joins rest of the world to commemorate 2023 World Environment Day, ActionAid Nigeria, AAN, Monday, asserted that increase in diseases among Nigerians is traceable to poor management of plastic wastes.
The Social Mobilization Manager AAN, Adewale Adeduntan, while leading a public sensitization and cleanup of the popular El Rufai Motor Park in Nyanya, a suburb of Abuja, Federal Capital Territory, FCT, said most diseases hardly known in Nigeria are now common infections affecting millions of Nigerians as a result of poor health consciousness and practices.
Adeduntan said the way and manner plastic bottles and bags are being disposed have contributed to disease increase, because humans eat animals and fishes that have ingested these plastic materials, therefore fall sick and die.
The 2023 World Environment Day is themed 'World Environment Day 2023 is under the campaign #BeatPlasticPollution, 'Ecosystem Restoration', it is marked on June 5 annually across the world.
He said: "Major stakeholders, starting from the family unit have abandoned their responsibility because they dump their refuse in drainages, streams, rivers, and other waterways as a result of inefficient waste disposal system, therefore they depend on rain to wash the refuse off to a destination unknown to them but whether we like it or not, nature has its effective way of sending this back to the sender.
"For instance, particularly in this case, plastics go into the streets, find their ways into the tributaries that lead to the Atlantic Ocean, then the Ocean wall pushes this back to us and we get this back by way of clogging our river sides and we find that the aquatic life, fish in particular consuming these plastics will still come back to our tables and we ingest them into our system, and that is why we have different kinds of diseases.
"People that are not supposed to have died have gone because of this clueless and mindless way of managing our waste.
"We realize that we are also spending fortune in clinics and hospitals."
Meanwhile, he called on community leaders to engage youth in refuse collection and recycling and reward, and added that waste management should be included in primary and school curriculums, which would help to drastically reduce waste and degradation of the environment.
Also, a member of the National Union of Road Transport Workers, NURTW, Morris Zubairu, appreciated AAN for coming to El Rufai Motor Park in Nyanya for sensitization and awareness creation about best and sustainable way to protect the environment by keeping it clean and habitable.
Zubairu also said the management is doing its best to keep the park clean for its operations and to serve users of the park, which they have engaged services of women who daily sweep and keep the park clean.
However, he called on the Federal Capital Territory Administration, FCTA, to provide the Union with waste bins and refuse collection trucks for sustainability of what the union is doing.