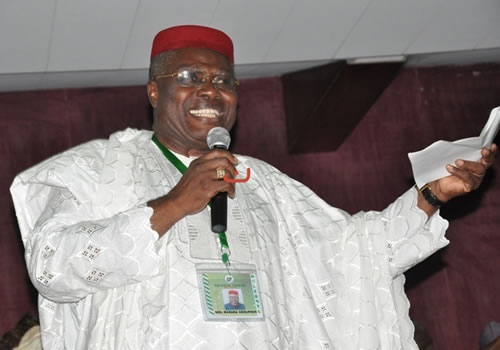 The Chairman, Board of Trustees of the Peoples Democratic Party, PDP, Adolphus Wabara said the party has not lost anything, despite the outcome of the 2023 general elections.
Wabara stated this at a retreat for elected PDP officials at the Banquet Hall, Government House in Bauchi State on Saturday.
Recall that the PDP finished second in the 2023 presidential election, with its candidate, Atiku Abubakar trailing the candidate of the ruling All Progressives Congress, APC, Asiwaju Bola Tinubu, who won the election.
Meanhile, the Governor Bala Mohammed of Bauchi state has been elected the Chairman of the PDP Governors' Forum.
Governor Siminalayi Fubara of Rivers state emerged the Vice Chairman of the PDP Governors' Forum.
Mohammed replaced his counterpart, Governor Seyi Makinde of Oyo state, who also attended the PDP retreat.
In his opening remarks at the retreat, the acting National Chairman of PDP, Umar Damagum, said, "I want to reiterate, on the issue of the National Assembly, we have to know we are an opposition.
"In order to remain relevant, we must work together as one family. That's the only way you'll be able to ensure that your relevance is being determined."
Speaking at the event, Atiku groaned over the decision of President Bola Tinubu to remove fuel subsidy, saying the policy was annouced without providing alternatives.
He said, "Between 1999 and 2007, the PDP government initiated the petroleum subsidy removal and I chaired the committee. We achieved subsidy removal in two phases but only after providing palliatives to those most affected by the subsidy removal.
"We have the experience as a party in government. That is what we would have done and not just announced subsidy removal without discussion with the affected sectors of the economy. I think Nigerians should appreciate what they have temporarily lost," he added.