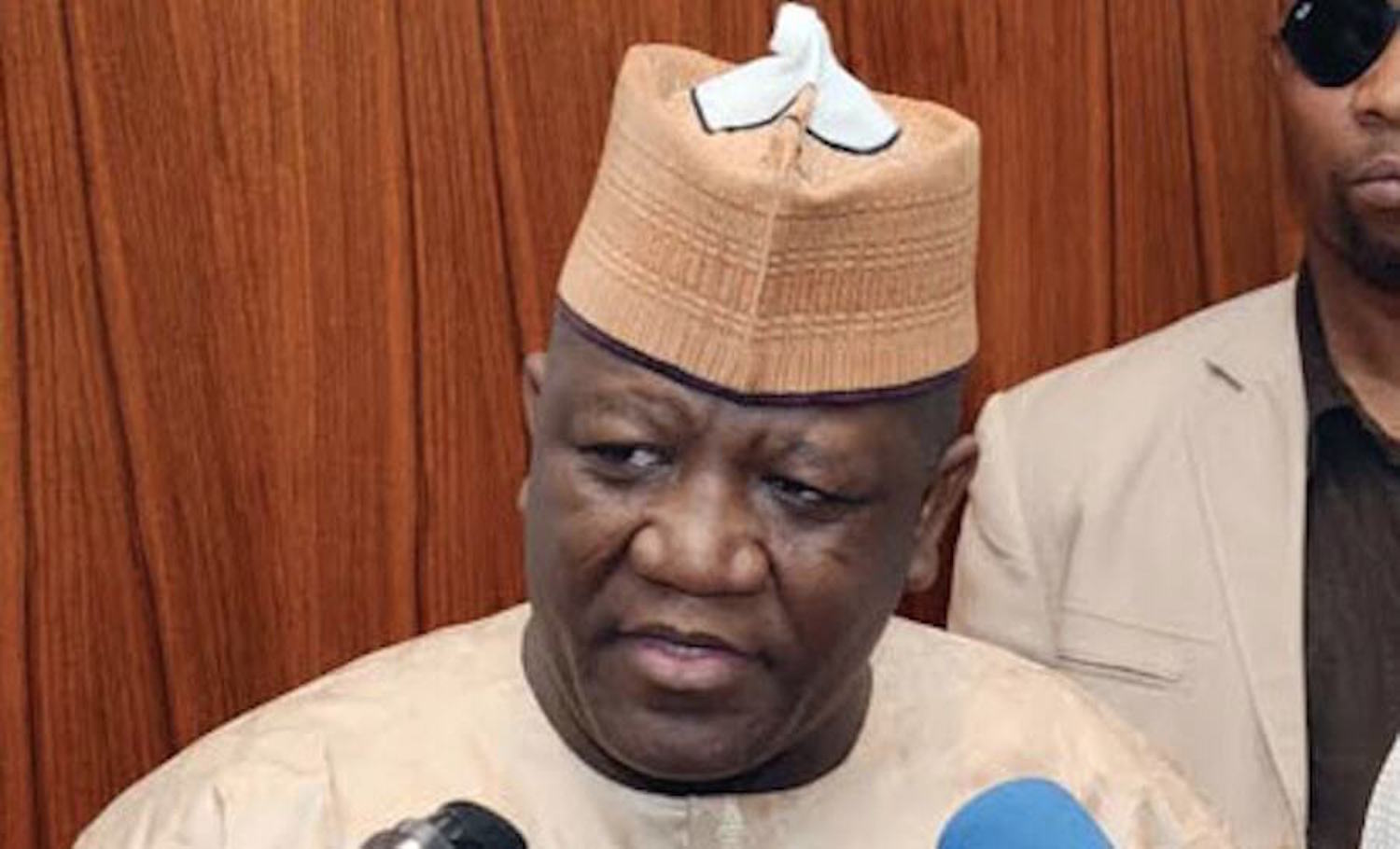 Abdulazizi Yari
By Ibrahim Hassan-Wuyo
Political support groups in the North, Tinubu Support Network and the Amalgamated APC Support Groups, have reiterated that Senator Abdulaziz Yari is the preferred candidate for the President of the Senate because he has vast executive and legislative experience above any other Senator aspiring for the position.
National Chairman of Tinubu Support Network and Director-General of Amalgamated APC Support Groups, Engr Mohammed Kailani said at a press conference in Kaduna that " first, Yari is a candidate from the Northwest, with vast executive -cum-legislative experience. Secondly, the North-west is on record to have provided the highest percentage of votes of over 30%, over and above every other geopolitical zone in the country."
'Let us not forget that the president scored a total of 8.79 million. That was how the Northwest emerged tops with 30.0% votes cast in the entire presidential election. Even President Tinubu's immediate Constituency of South West came second with 25.9%."
Kailani said that " the North Central came third, with 20.0%, while the North East came fourth with 13.5%. The South South came fifth with 9.10%, while the South East came a distant sixth with a mere 1.45%. On the scale of electoral fortunes in that election, Yari's Northwest beats all. "
"We still think Yari is the best among all the people in the race. Our position is not with prejudice to the stand of the APC because the ruling party is also entitled to their opinion in a democracy, though massive protests against APC's choice of Senate Presidency and Speakership are still raging in the media."
" I saw Southwest governors from Tinubu's immediate Constituency, rejecting the APC stand. I saw Coalition of Northern Groups (CNG) warning against what they see as a direct imposition on the National Assembly.It is now very difficult to conclude that the APC's final decision is popular enough."
'It is on record that Yari has been in the APC for many years, and his membership predates the merger that led to the formation of the APC itself. Let us not forget that Yari was a powerful force since the era of APP. He was once a party Secretary that handled many internal crises in Zamfara State when the democratic space was seriously overheated. "
'He neutralized opposition and brought the party back to its feet. He calmed frayed nerves and made the party even stronger than it was before the internal wrangling. Please check your records and tell me when Senator Akpabio joined the APC; exactly how long? When did Senator Orji Uzor-Kalu joined the APC? You see, in politics, you cannot overlook how much input a loyal party member has made into the success of the party."
"I dare say that Yari has spent hundreds of millions to support party activities and remains a one-man squad against hunger and poverty in Zamfara State, even after his exit as governor of the state. He was very generous to the poor people of his immediate constituency, and that is why he won the Senatorial election fair and square. I doubt if there is a strong basis of comparison between Yari and the duo of Akpabio and Uzor-Kalu."
"The issue of first-time Senator being a backbencher has since been demystified by some senators in the outgoing Senate. Look at how a …. first-timer, Senator from Kaduna Central, moved several motions and initiated over 30 bills in less than two years. There are many first-time Senators who made giant strides in their legislative activism."
"Most importantly, Senator Tambuwal from Sokoto, for instance, is first-time Senator today, but he was once a Speaker in the House of Representatives. Again, our most-favored contestant -Abdul' AzizYari was an Honorable member of the House of Representatives and he is therefore not new to legislative business. That's why our group remains unperturbed by the infantile argument of first-timer and old-timer Senators."
"Well, as a group, we are looking at what the Constitution says as opposed to sentimental arguments of faith-based affinities. Nowhere in the entire Nigerian Constitution has religious affinity been mentioned as a point of consideration for any elective office. No political or even appointive office in Nigeria has anything to do with which religion you profess. What is abundantly clear in the Constitution is what geopolitical zone you belong to. There is no mention of Muslim or Christian affinities as a basis for the electoral contest."
"Our group foresees a dogged fighter for democratic and social justice. We foresee a more harmonious legislative and executive relationship with Yari as Senate President because he served both ways and acquired the requisite experience," the groups said.