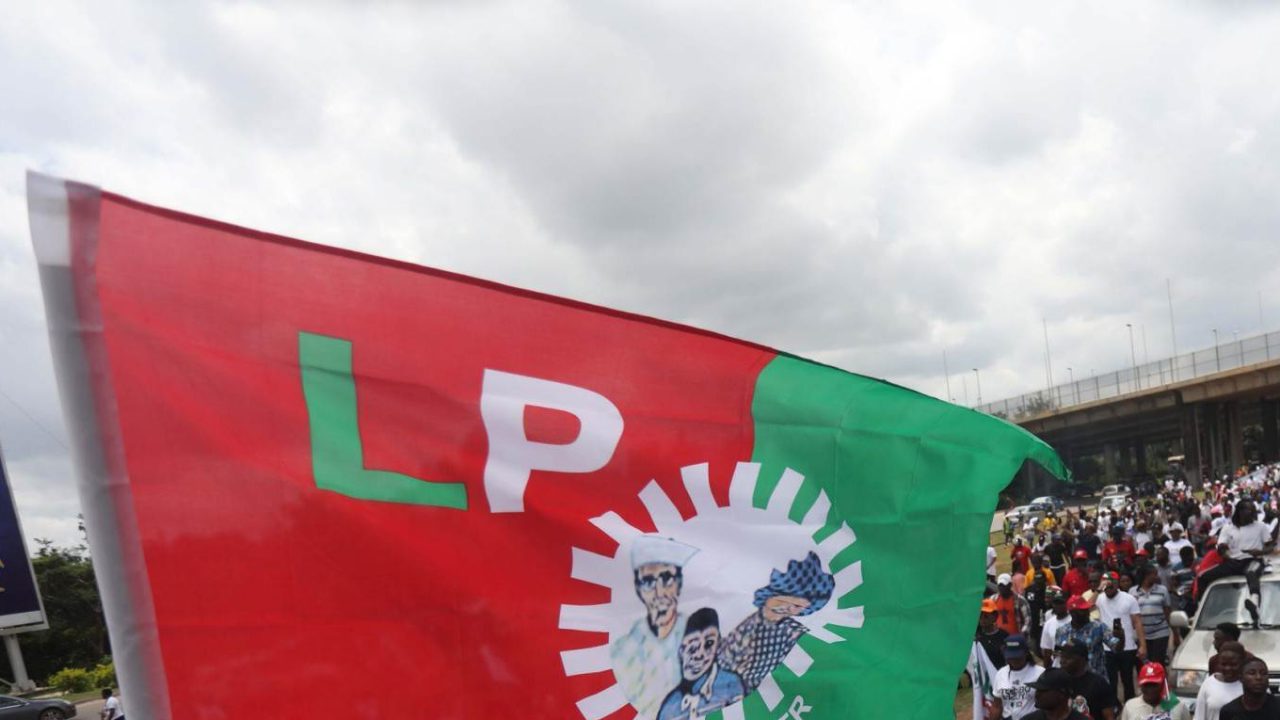 By John Alechenu, Abuja
The Labour Party has disowned comments made by two of its members-elect, Honourable's Amobi Ogah and Obi Aguocha with regard to the house leadership zoning formula released by the ruling All Progressives Congress.
The two law members-elect had expressed satisfaction with the formula and spoke glowingly about the intellect and level of preparedness of President Ahmed Tinubu to govern Nigeria.
However, the leadership of the LP in a statement signed by the National Publicity Secretary of the party, Obiora Ifoh, said the personal views expressed by the two party members did not reflect the position of the Labour Party.
Ifoh said, "The attention of the leadership of the Labour Party has been drawn to interviews granted by two of our House of Representatives members-elect, Hon. Amobi Ogah and Hon. Obi Aguocha wherein they expressed their satisfaction with the leadership of President Bola Ahmed Tinubu and the zoning formula of the All Progressives Congress, APC on the leadership of the 10th Assembly.
"The members-elect had in their different interviews said that they alongside some of their colleagues have "agreed to go towards government and party decision" on the zoning of the leadership of the national assembly.
"Though as newly elected lawmakers on the platform of the Labour Party, the Members-elect made the utterances which are clearly within their rights as individuals as enshrined in the laws of the land however, the party has a view quite different from what the honourable members were quoted to have said.
"As individuals, the lawmakers do not have the mandate to speak for the party and therefore cannot claim to be standing on the platform of the Labour Party to speak, giving views that are diametrically opposed to ideals for which Labour Party stands for.
"Labour Party is presently in the tribunal hoping to retrieve our mandate which was expressively given to our presidential candidate on the February 25, and every testament emanating from the tribunal points to the fact that Labour Party clearly won the election but was robbed. We have remained resolute to our belief that justice will be done and so soon.
"For the records, Labour Party has nothing against the personality of President Tinubu, however, we are challenging both the process and final outcome of the presidential election.
"We as a party insist that the route to His Excellency must be excellent and anything other than that amounts to a mockery of democracy.
"We therefore caution the two lawmakers and by extension, any other member elected on the platform of the Labour Party who chose to walk outside the agreed position and ideals of the party to desist from such trajectory and vain glory.
"The party has given clear directives and will not condone any of its members who will not subsume to the supremacy of the party. We, therefore, demand that the affected lawmakers retrace their steps and tender unreserved apologies to the leadership of the party."