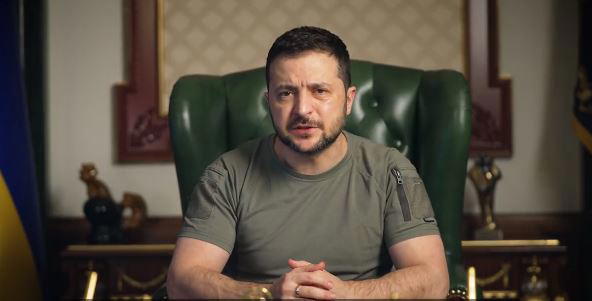 Ukraine's President, Volodymry Zelensky
By Biodun Busari
Ukrainian President Volodymyr Zelensky says Russian forces have not occupied Bakhmut as against the claims by the Wagner group that the eastern Ukrainian city had fallen.
Zelensky made this known while responding to a reporter's question about the status of the city at the Group of Seven (G7) summit in Japan on Sunday.
"Bakhmut is not occupied by the Russian Federation as of today," Zelensky said.
"We are not throwing people (away) to die. People are the treasure. I clearly understand what is happening in Bakhmut. I cannot share with you the technical details of what is happening with our warriors."
Oleksandr Syrskyi, a spokesman for the military's eastern command also said Ukrainian forces are still in control of the outskirts of the city.
"The fight for the city of Bakhmut is continuing. Defence forces continue offensive actions on the flanks near Bakhmut," Syrskyi added.
When asked if the city was in Ukraine's hands, Zelenskyy said: "I think no, but you have to — to understand that there is nothing, They've destroyed everything. There are no buildings. It's a pity. It's a tragedy."
"But, for today, Bakhmut is only in our hearts. There is nothing on this place, so — just ground and — and a lot of dead Russians," he said.