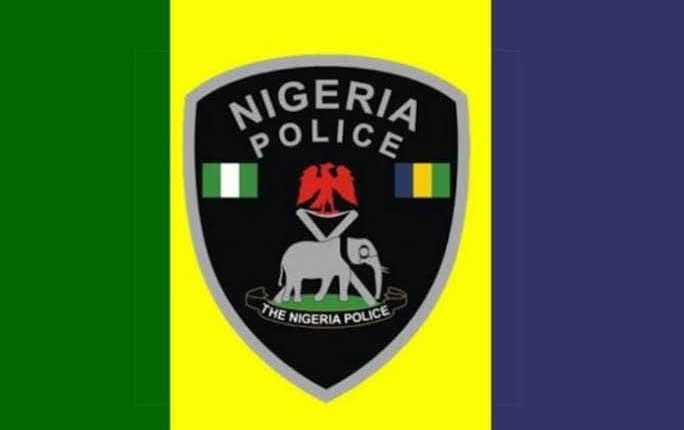 Yoruba agitators storm Lagos Police station, injure policemen
· Two suspects arrested – Police
By Efe Onodjae & David Lawal
There was commotion at the Alausa Police Division in the Ikeja area of Lagos at the early hours of yesterday, after some members of the Yoruba Nation Agitators besieged it, chanting 'Yoruba Nation has taken over .
 In an attempt to disperse them , some policemen were reportedly injured.
However, two members of the group according to the Lagos State Police Public Relations Officer, SP Benjamin Hudenyin , were arrested, while others escaped, during what he described as a coordinated response of the Police.
Hudenyin disclosed that " the arrested suspects were found in possession of charms, dangerous weapons and various offensive insignias associated with the Yoruba Nation Army.
"Concurrently, another faction of the group attempted to take control of a radio station in Ibadan, Oyo State. They claimed to have arrived to officially inform the police about the United Nations' alleged approval of Yoruba Nation's establishment.
"The suspects are currently aiding the ongoing investigation into the group's subversive plans, as well as their network of sponsors, who will be exposed and brought to justice in due course. These actions are necessary to ensure the internal security of the state".
Consequently, he said that the Lagos State Commissioner of Police, CP Idowu Owohunwa, had cautioned individuals engaged in subversive activities to refrain from such actions within Lagos state. "The Command stands prepared and resolute, with the necessary resources and operational strategy, to enforce the full extent of the law against those who seek to disrupt the established security order in Lagos.
"CP Owohunwa emphasizes that the Command, in collaboration with other security agencies, has extensively deployed intelligence, personnel, and operational assets across the entire state. This proactive approach aims to effectively suppress any misguided individuals or groups operating under any name who may attempt to test the enforcement capabilities of the Command, before, during, and after the May 29, 2023 inauguration", Hudenyin said.