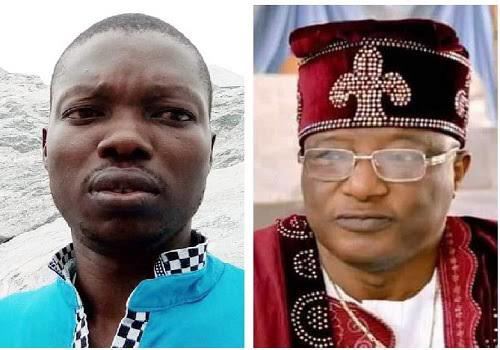 Osun State Chief Judge, Justice Oyebola Ojo has sentenced Dr Rahman Adedoyin, owner of Hilton Hotel, Ile-Ife, to death by hanging.
Justice Ojo, Tuesday, sentenced Adedoyin to death after declaring that he was culpable of the murder of Timothy Adegoke, a postgraduate student of the Obafemi Awolowo University.
In her judgment, Ojo said the owner of the hotel and two of his workers are found culpable of conspiracy to commit murder and unlawful killing of the deceased.
She based her verdict on the circumstances of the case established by the prosecuting counsel, Femi Falana, SAN.
Adegoke had lodged in Hilton Hotels and Resorts, Ile-Ife, from Abuja on November 5, 2021, to enable him to arrive early for his examination at the OAU Distance Learning Centre, Moro, Osun State, on November 6 and November 7, 2021.
He was later declared missing and found dead, and buried in a grave following a police investigation of the hotel owner and its workers.
After Adegoke was declared missing, the police were invited and seven suspects were arrested after which an investigation started.