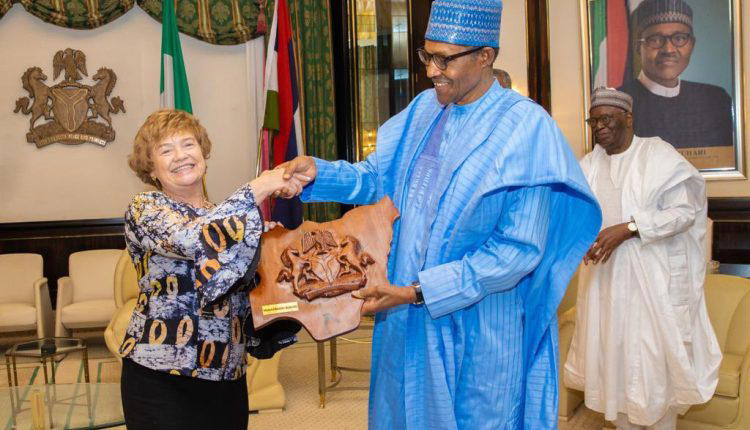 The United Nations Secretary-General Antonio Guterres has appointed Catriona Laing as his new Special Representative for Somalia and Head of the United Nations Assistance Mission in Somalia (UNSOM).
In a statement released by UNSOM, Laing succeeds James Swan from the United States, to whom the Secretary-General is grateful for his dedication and steadfast leadership of UNSOM during his tenure.
Reacting to the appointment, Laing on her Twitter Thursday, said "I am delighted to be taking up the role of UN Special Representative of the Secretary-General for Somalia."
Laing brings to this position over 35 years of experience in diplomacy, development and international relations, including having held United Kingdom government policy roles in various departments at the national and international levels.
Most recently, from November 2018 until April 2023, she served as British High Commissioner to Nigeria. Prior to that, she was the British Ambassador to Zimbabwe from 2014 until 2018.
In addition to her diplomatic roles, Laing has held several positions in government policy and international development, notably as Deputy Head of the Prime Minister's Strategy Unit (2000-2004), Director for Human Rights at the Ministry of Justice (2009-2012) and as the Head of the Department for International Development in Sudan (2006-2009). She further headed the United Nations Development Office in Somalia from 1993 to 1994.
Catriona Laing holds an MSc degree in economics from the London School of Economics and Political Science and a Master's in Business Administration from Cranfield University, both in the United Kingdom.