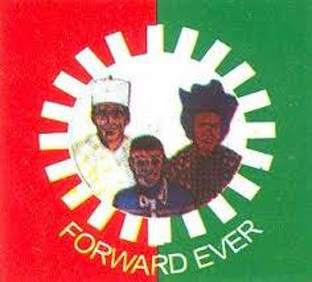 By Gabriel Ewepu, ABUJA
A chieftain of the Labour Party, Chief Patrick Eholor, Monday, expressed disappointment and said the refusal of the Presidential Election Petition Tribunal, PEPT, to televise live proceedings is against the will of Nigerians.
Eholor said if there is nothing to hide the judges would have accepted the will of over 200 million Nigerians as a way to demonstrate transparency and douse tension.
He said: "I am very disappointed. This refusal by the judges to allow live telecast of the proceedings from the sittings is against the will of over 200 million Nigerians.
"What the judges have done is a subversion of the people's will. They have been also a problem in our democratic process.
"We have been seeing people televising, transmitting live court proceedings of this magnitude across the world and universally it has become a norm, and why should ours be exceptional?
"The question now, is Nigeria going forward or backwards?. There is a camera in every courtroom in America and London, and every part of the Europe system. Why is Nigeria different?
"Our votes are supposed to be at the polling station, if not for the actions of the Chairman of INEC."
He further stated that the request is not for Peter Obi or Atiku Abubakar, "What we are asking for is a simple thing, is not about Peter Obi or Atiku Abubakar but is for the Nigerian citizens who have been denied this request.
These are innocent Nigerians killed and maimed during this election, and they are not carried along via live telecast is a denial of their right to know."
He added that the world is waiting and watching the outcome of these proceedings, and we recommend that erring judges should be banned from travelling abroad.
The Presidential Election Petition Court, PEPC, sitting in Abuja, on Monday, rejected a request to allow its daily proceedings on petitions seeking to nullify the outcome of the 2023 presidential election, to be televised.
The Justice Haruna Tsammani-led five-member panel dismissed as lacking in merit, the application which was brought before it by the two major candidates that are challenging the outcome of the presidential election that held on February 25.
The court held that no regulatory framework or policy direction, permitted it to grant such application.