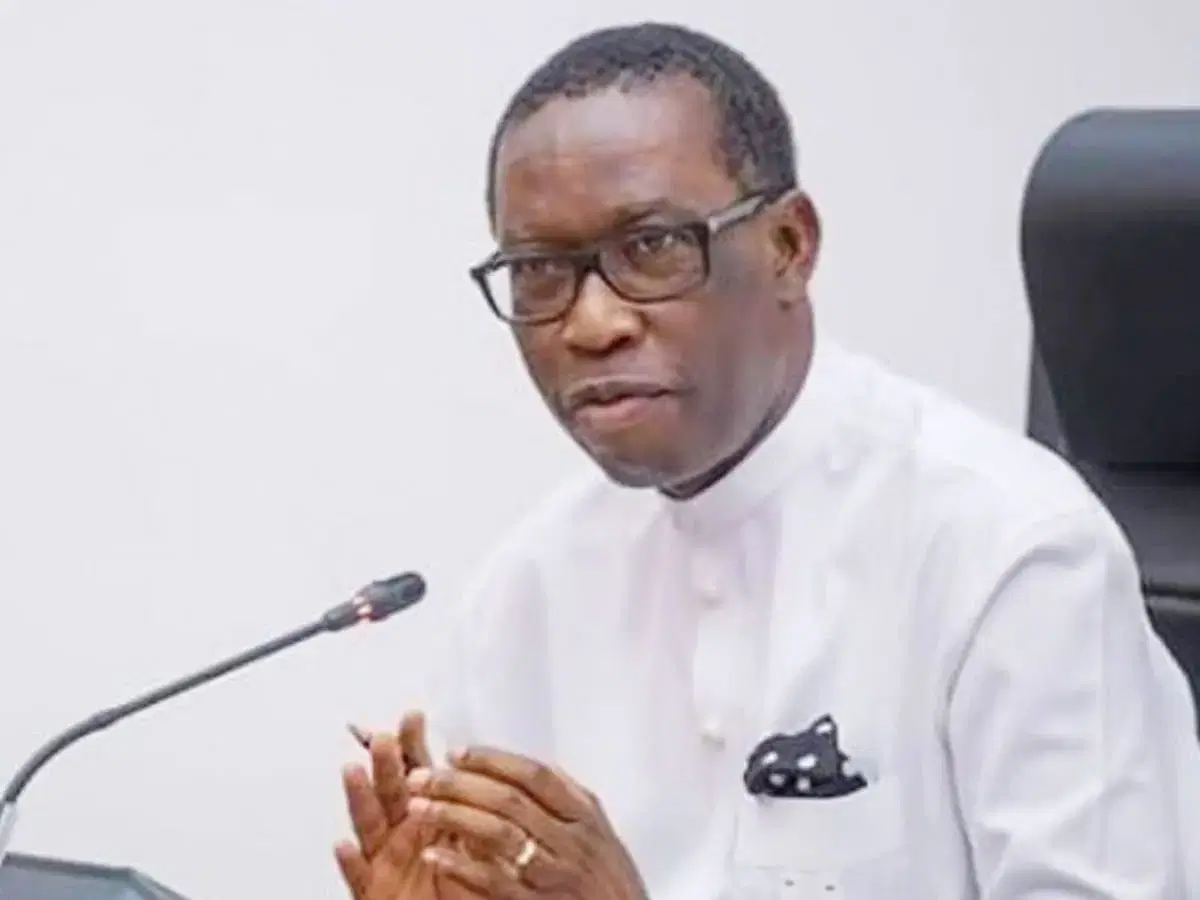 Okowa
 Governor Ifeanyi Okowa of Delta, on Wednesday, refuted the reports of a bridge collapse at Obo River on Ogwashi-Uku-Kwale road, saying it was farther from truth.
The governor, who was on inspection tour of the road project, said that the road, currently being dualised, caved in at a small spot by the river on Monday, but was quickly fixed.
He said that the little challenge occurred when a diversion created for the construction of a bridge on the road overwhelmed the temporary channel, causing it to erode the soil and the culverts underneath.
According to Okowa, the incident at Obo river is not a collapsed bridge.
"It's actually a collapsed road; not the bridge itself because the bridge is just about being constructed.
"What happened was that with the diversion of the Obo river, coupled with a lot of rains, the road collapsed.
"We were told that they worked up till 1:30 a.m. to get the road back. And, you saw on site that they are trying to do another diversion to enable them start the bridge itself. So work is ongoing there," he said.
At the Kwale-Beneku bridge, the governor expressed dismay with the slow pace of work, and charged the contractor to hasten up work on the project.
"We did inspect the Kwale/Benekuku bridge but I believe they are slow.
"We were told that they have some issues which they have resolved. But even when they were slow, you can see that there is still some progress.
"It is supposed to be an 18-span bridge of 20 meters each, that is, 360 meters of bridge. They are already about completing the 10th one and the deck itself.
"I hope as we were told that in another two months, they would be able to complete rest of it.
"I wished that the speed of work should have been faster than this because on this particular project, the state government is constantly on course in the payment for job done," he said.
Okowa, who also inspected the Sector A of Ughelli-Asaba road dualisation, commended the new contractor for the progress made so far on the project.
He said that there was a wide difference between the previous contactor and the new one, Levant Nigeria Limited.
"Initially, we met the previous company working on it. But after a few years, we realised that they were not just good enough, and we had to negotiate them out of the contract.
"We can now see lots of progress. You can see the number of equipment and people working. In a few months time, this section will be completed," Okowa said.