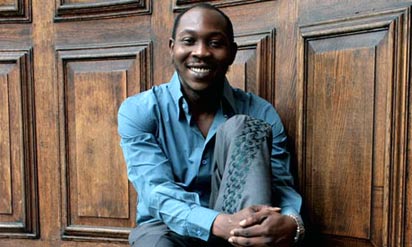 *Seun Kuti
Popular afrobeats musician, Seun Kuti has reacted to the recent policy of the British government stopping foreign students including Nigerians from bringing their families abroad with them on a studying visa.
According to the singer who recently got released from police detention for an alleged assault on a police officer, the UK government policy is laced with racism.
He took to his Instastory on Thursday to weigh in on the policy that has since sparked a wave of reactions from Nigerians. 
Seun said, "If you think one YouTube video is why one of the most racist parties in Europe passed a racist policy then you are even more naïve than I thought o.
"The truth is the British government is racist. This is a racist policy and we should fight it as such instead of doing the usual and fighting ourselves on behalf of colonial masters".
Recall recently a UK-based Nigerian Youtuber, Emdee Tiamiyu got knocks from some Nigerians for his controversial interview with the BBC.
Tiamiyu, in the interview, revealed that Nigerians on studying in the UK were not looking for new qualifications, but to start a new life abroad.