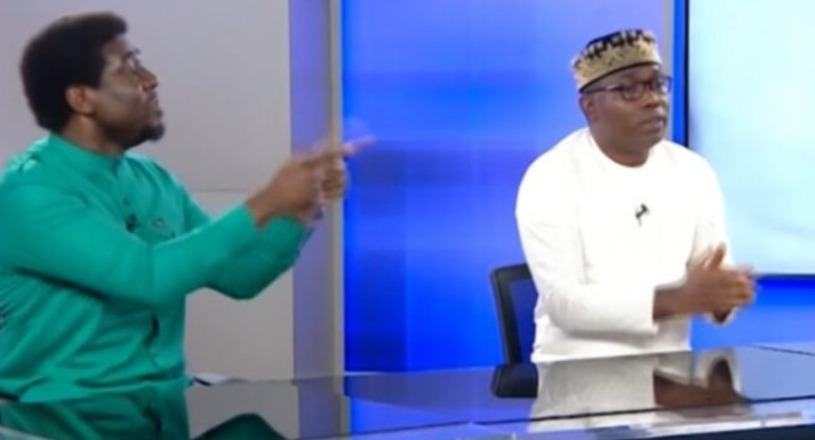 The presidential candidate of the Social Democratic Party (SDP), Adewole Adebayo and the president of the Trade Union Congress (TUC), Festus Osifo, have bickered over the controversial removal of petrol subsidy.
Adebayo and Osifo engaged in a heated argument over the issue of fuel subsidy during an interview on Channels Television's Politics Today on Tuesday. 
The SDP president candidate said President Bola Tinubu's "petrol subsidy is gone" remark on Monday was "ill-timed and knee-jerk".
According to him, Tinubu should have consulted with stakeholders before the announcement.
He said, "The announcement has caused a lot of panic in the system, the president had not taken a lot of time to have a meeting with Mele Kyari and others to put things in place.
"It is a knee-jerk approach. That is not hitting the ground. As at the time President Tinubu was taking the oath of office, the law of the land is that subsidy should be gone."
But, Osifo said Tinubu could not unilaterally remove the petrol subsidy without consultations with stakeholders.
The TUC President said the only benefit the Nigerian workers were getting from the government was the payment of petrol subsidy.
According to Osifo, the planned removal would throw the masses into hardship.
He said, "Economically, there could be an argument around it (referring to petrol subsidy). The only thing that they enjoy as Nigerians from the government is the subsidy of PMS.
"If you want to remove it, there should be a conversation, you will not have the blanket to say remove the subsidy and you spend the anyhow you want. There is a trust deficit between the masses and the Nigerian government.
"During the dialogue, you can look at different frameworks and models so that workers will not be subjected to hardship."
In his response to Osifo's comments, Adebayo said the TUC president was "living in the past" and did not understand that the Appropriation Act 2023 and the Petroleum Industry Act 2021 had signalled the end of subsidy.
Adebayo said, "Don't mind the argument from the gentleman from labour, he (TUC president) is leaving in the past. There are two laws of the land — Appropriation Act 2023 and PIA — that say subsidy is no longer lawful in the land.
"TUC and NLC were around when the presidential candidates were campaigning. It was only the SDP that said we will not remove subsidy and that we will rather remove the corruption in the subsidy."
Disturbed by Adebayo's comments, the TUC president said Adebayo was "speaking from both sides of the mouth" on the issue of petrol subsidy.
He said, "Everything Adebayo said is contradicting because he is speaking from both sides of the mouth — no wonder he had such an abysmal vote in the last election."