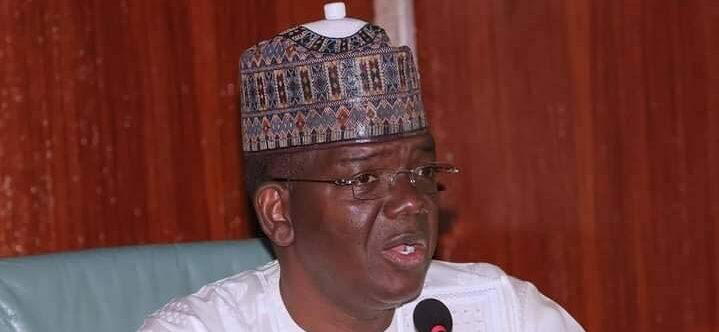 Governor Bello Muhammad Matawalle of Zamfara State
By Dapo Akinrefon
Governor Bello Matawalle of Zamfara State, on Wednesday, asked the Chairman of the Economic and Financial Crimes Commission, EFCC, Malam Abdulrasheed Bawa, to step aside and be probed, while the Commission extends its investigation to the Presidency and members of the Federal Executive Council, FEC.
Governor Matawalle, in a statement, urged the EFCC boss to ensure the Commission's investigation is wholistic and not selective by harrassing governors alone.
According to him, "investigation must be wholistic and not selective. It is in this respect that the recent invitations (to governors) and pronouncement by the EFCC Chair is imbalance, incomplete, hypocritical and unnecessarily skewed.
"This is counterproductive to the anti-corruption crusade itself, that is if Malam Bawa is actually committed to one.
"In a bid to help the obvious knowledge-gap and inertia exhibited by the EFCC Chair, the probe should be all embracing and cover all officers.
"I demand that the EFCC chair extend similar invitations to officers of the Presidency and members of the Federal Executive Council, which is the highest tier of government in the country.
"In furtherance of my desire to engender a broad based investigation and an enlargement of the fight against corruption, I will also demand that Abdulrasheed Bawa excuse himself and surrender himself for investigation, as I and some eminent Nigerians have evidence of corrupt practices, breach of public trust and abuse of office against him and the commission led by him.
"Importantly, he needs to come clean with Nigerians on the way and manner he has prosecuted the anti-corruption fight.
"He needs to explain among others how seized assets by the EFCC are being sold without adherence to due process.
"He should explain, for instance, how he has assumed the role of the plaintiff, prosecutor and jury and how he has executed his brand of plea bargaining with suspected criminals and saboteurs of the Nigerian economy and agenda who instead of being put on trial, are walking freely all over Nigeria.
"It is when the EFCC Chair does this and becomes open, non-selective and all-embracing with his invitation, that will we take him seriously.
"It is only then will serious-minded officers who have served the people selflessly and meritoriously, and are not opposed to an examination of their books, and indeed Nigerians generally, take him seriously.
"Without this, it is just a case of another person in government who has some explaining to do himself over allegations of corruption, high-handedness and abuse of office now asking others to account, by so doing, merely giving Nigerians a comic relief from the present challenging times they are experiencing."