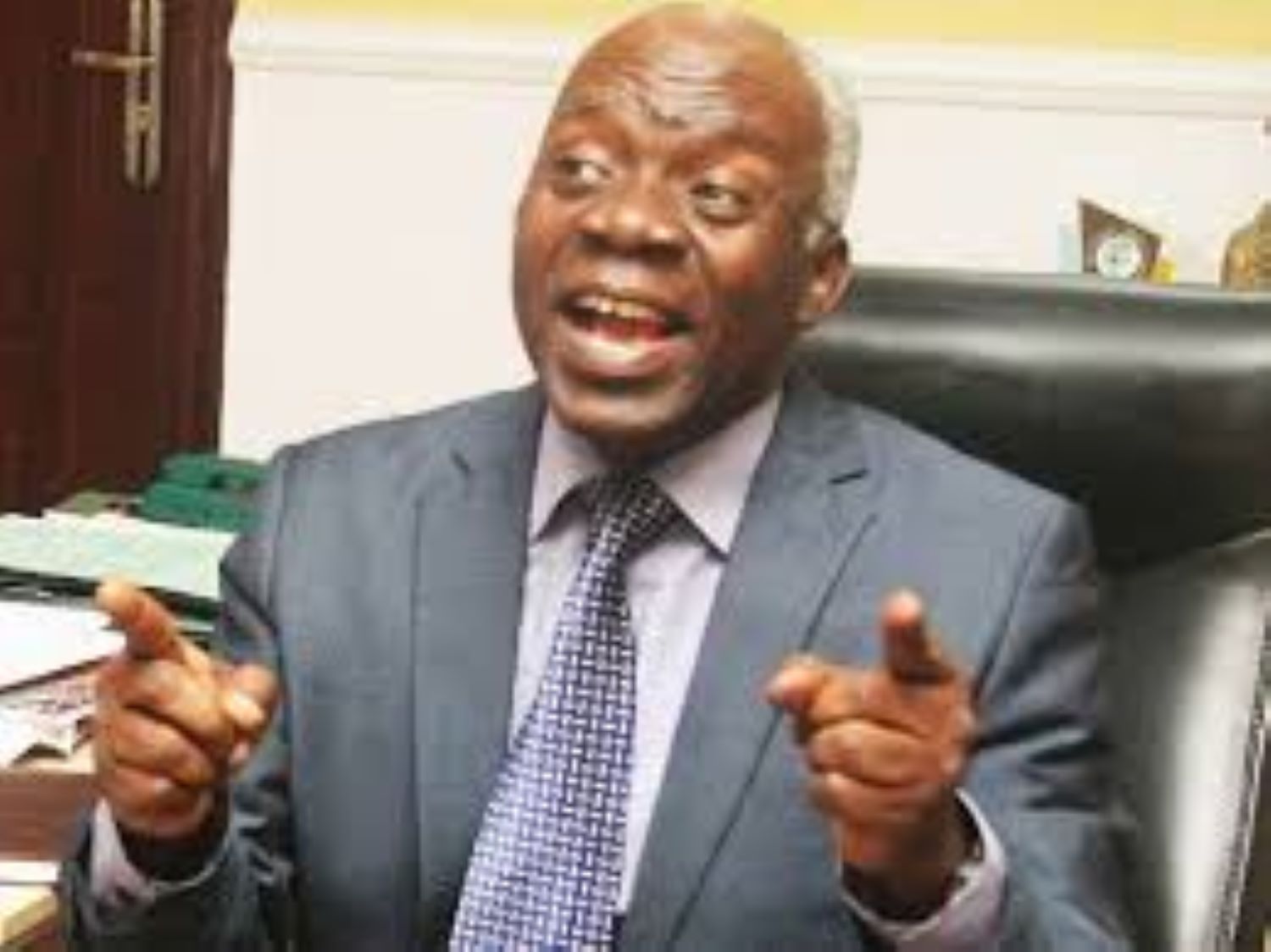 Femi Falana
There is a report making the rounds on the internet which falsely quoted an interview published in Vanguard that foremost senior lawyer and human rights advocate, Femi Falana disputed the victory of the President elect, Bola Tinubu.
To set the record straight, the report is a product of fake news in its entirety.
In contrast, Falana's stance substantiated the position of the court –Supreme Court ruled in favour of Tinubu to be sworn-in as the substantive President of the Federal Republic of Nigeria.
The interview with Falana published by Vanguard yesterday said he was not surprised by the the Supreme Court judgment, which paved the way for the swearing-in of the President-elect, Asiwaju Bola Tinubu of the ruling All Progressives Congress, APC, on Monday, May 29.
Recall that the apex court, in a unanimous decision by a five-member panel, dismissed as lacking in merit, an appeal the opposition Peoples Democratic Party, PDP, filed to query Tinubu's eligibility to contest the presidential election that held on February 25.
It held that the appeal, marked: SC/CV/501/2023, was brought before it in bad faith, stressing that the PDP, whose candidate, Alhaji Atiku Abubakar, came second in the presidential contest, was bereft of the locus standi (legal right) to challenge a nomination that was made by another political party.
PDP had in its appeal, prayed the court to void Tinubu's candidacy, alleging that the Vice President-elect, Senator Kashim Shettima, had prior to the 2023 general elections, allowed himself to be nominated for more than one constituency.
It told the court that Shettima was nominated twice, both for the Borno Central Senatorial seat and for the Vice Presidential position.
But, speaking on the development, Falana noted that he was not surprised because he knew the Federal High Court and the Court of Appeal, respectively dismissed the action. 
The legal luminary said the Supreme Court merely upheld the concurrent judgement of the two law courts.
Falana said, "Under the current electoral regime, all those who have been cleared by the INEC and given their Certificate of Return shall be sworn in on the 29th of May. That's is the law.
"The petition against many of them would be be determined with the period of 180 days, if there are appeals arising from the judgement of the Tribunal or the Court of Appeal, they shall be determine within 60 days," he added.