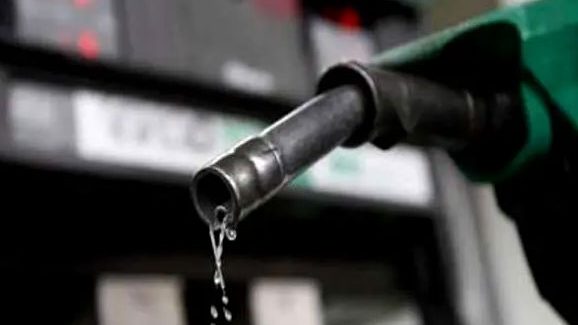 …stranded motorists blame President Tinubu 
By Peter Duru, Makurdi
Long queues have suddenly resurfaced at petrol station in parts of Makurdi, the Benue state capital with few of them dispensing Premium Motor Spirit, PMS, or fuel between N400 and N500 per litre.
The development followed Monday's prouncement by President Bola Tinubu that the era of fuel subsidy was over.
A check on the filling stations in the town on Tuesday showed that apart from the NNPC Mega Station on Old Otukpo Road where the product is still being sold for less than N200 per litre, other stations in the town have all suddenly ensured the upward adjustment of their pump prices.
At the NNPC Mega Station, motorists and commercial motorcycle operators took over the busy Makurdi-Aliade highway in a desperate bid to buy the product making it difficult for motorists to use that axis of the road.
Though the pump price of the product varied from one filling station to another, the few that sold at cheaper prices like Ronald Nyim, Ashafa and others had long queues of motorists waiting patiently to buy the product.
Sadly non of the major marketers in the town had products to sell to desperate motorists who were seen moving from one filling station to the other.
The development has forced commercial vehicle and motorcycle operators to jack up their fares by over 100 percent.
A commercial bus driver who spoke on the matter lamented that the sudden pronouncement by the President had thrown the sector into confusion.
He said: "That pronouncement by the President that there will be no more subsidy from June 2023 because there is no budgetary provision for it has thrown those selling fuel into confusion.
"This is certainly not a way to start a new government. We have been plunged into another era of long queues and scarcity of petrol because of what the President said. Just take a look at what is happening in the country now, as if they just want to delibrately punish Nigerians."
It was gathered that the Independent Petroleum Marketers Association of Nigeria, IPMAN, Benue State branch had early Tuesday allegedly summoned an emergency meeting of its members on the development but the outcome of the meeting was not made public.
When contacted, the State Chairman of IPMAN Mr. Athanasius Iyausu referred reporters to the Federal Government and President Tinubu.