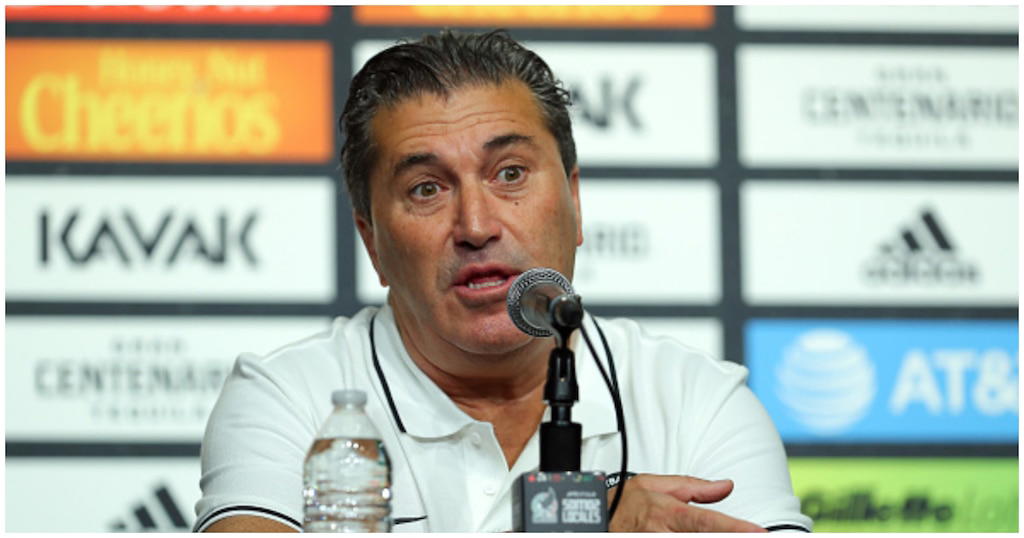 Jose Peseiro
Head coach of the Super Eagles Jose Peseiro is open to lowering his monthly salary in order for him to keep his job as coach of the team.
We gathered that Peseiro's $70,000 USD a month deal expires in June and with reports linking numerous coaches with the Nigeria job, Peseiro is said to be willing to lower his salary and continue with the Super Eagles.
We further gathered that the Ibrahim Gusau-led NFF board is struggling to meet up with Peseiro's bogus salary which was negotiated by the Amaju Pinnick board. Originally, it was believed that the Portuguese salaries would be paid by the Presidency.
The outgoing Minister of Sports, Sunday Dare had said back then that the new coach's salaries would be paid by the presidency, but that has not been the case. With the coach being owed six months' arrears, it was decided that the contract should not be renewed.
The only other option being taken by the NFF is that if Peseiro agrees to a pay cut it will form a benchmark for whoever agrees to take up the job in the future.