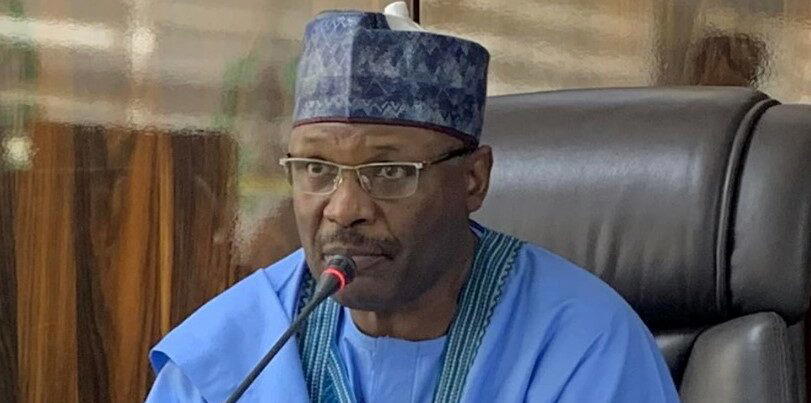 By Omeiza Ajayi, ABUJA
The Independent National Electoral Commissioner, INEC, said it would publish the personal particulars of candidates for the November 11, governorship election in Kogi, Bayelsa and Imo states.
INEC National Commissioner and Chairman of its Information and Voter Education Committee, Mr. Festus Okoye disclosed this in a statement, yesterday, in Abuja.
The statement, read: "Nigerians may recall that on October 25, 2022, the commission released the timetable and schedule of activities for the three off-cycle governorship elections in Bayelsa, Imo and Kogi states holding on November 11, 2023.
"Political parties conducted their primaries as required by law and uploaded the names and personal particulars of their candidates and running mates to the INEC candidate nomination portal by the deadline of 6p.m., on May 5, 2023.
"All the 18 political parties have nominated candidates for the Kogi governorship election and 17 parties for Bayelsa and Imo states. All the political parties sponsoring candidates for the three elections have submitted the duly completed Forms EC9 containing personal particulars supported by sworn affidavits as well as EC9B containing the names of their candidates.
"As required by Section 29 (3) of the Electoral Act 2022, the commission shall publish the personal particulars of the candidates in the state headquarters and local government offices in the three states on May 12, 2023."
"We appeal to Nigerians to scrutinise the list. In particular, any aspirant who participated in his/her party's primaries with reasonable grounds to believe that the information provided by the candidate is false can challenge the nomination at the Federal High Court as provided in section 29(5) of the Electoral Act 2022," it added.