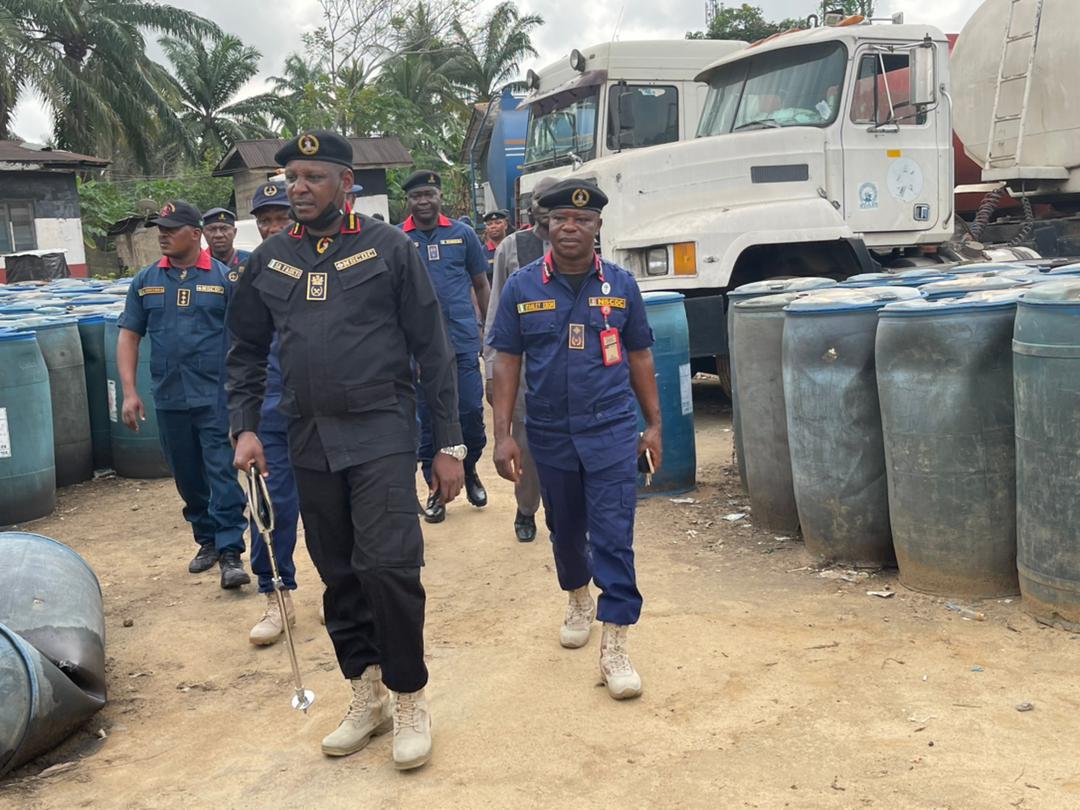 The Nigeria Security and Civil Defence Corps, NSCDC no fewer 21 suspected illegal miners have been arrested in Cross River state communities.
Vanguard learnt the suspects were arrested by the NSCDC personnel in collaboration with the Federal Ministry of Mines and Steel Development in the Utanga community in the Obanliku Local Government Area of the state.
Arrested on May 11, the suspects were paraded on Monday by the state Commandant of the NSCDC, Mr Samuel Fadeyi, at the NSCDC headquarters in Calabar, the state capital.
Fadeyi said illegal mining could worsen security challenges and cause natural disasters in the community.
The commandant said "Our searchlight was able to identify a place in the Utanga community in the Obanliku Local Government Area where we raided 21 suspects caught in the act of illegal mining.
"We arrested them together with their implements and tools. The suspects are undergoing investigation and soon, we will prosecute them.
"Some communities are complicit in these illegal mining activities in their area because they rely on peanuts that come out of it and forget the challenges that may come thereafter.
"These illegal activities can attract criminal elements, warlords, insecurity and disaster in the area during the process of digging.
"Rather, they would have approached the Federal Mines Office and get a licence and allow the mines officer to put them through before undergoing such activities."
The Federal Mines Officer, Federal Ministry of Mines and Steel Development, Cross River State, Mayowa Omosebi, said efforts had been on to arrest the suspects and stop illegal mining in the area.
Omosebi said, "What we are asking for is more funding because of the peculiarity of distance in Cross River. The headquarters of the state office is very far from where you have the illegal activities taking place.
"There is no place illegal mining activities are taking place without the consent of the land owners; I have organised a stakeholders' forum to educate them on the need to do the right thing.
"The licence for mining is straightforward, and we keep advising them to explore the right channels and shun illegality."
The NSCDC recovered various implements such as pumping machines, diggers, head-pans and shovels from the suspects.