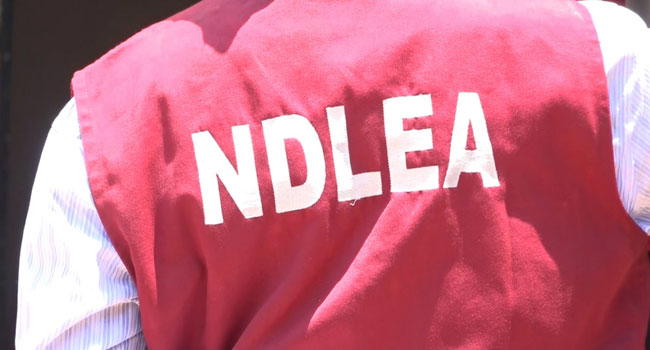 By James Ogunnaike, Abeokuta
Operatives of the Ogun State command of the National Drug Law Enforcement Agency, have seized 222.42 Kilograms of cannabis, popularly known as marijuana at various drug joints in the State.
The operatives also seized 40 bottles of codeine weighing a total of 0.4 litres after invading the drug joints in Abeokuta, the state capital.
The Commander of Narcotics, the State Command of the NDLEA, Ibiba Odili disclosed this in a statement on Tuesday.
Odili said the operatives stormed various drug joints such as Mayas in Lafenwa, Odo-Eran in Obantoko, and Randa, all in Abeokuta and uncovered the drugs.
She added that the operatives recovered a locally made gun from the joint.
The statement reads, "the gallant joint operatives seized a jaw-dropping 222.42 kilograms of Cannabis Sativa, also known as marijuana, in one fell swoop.
"This will deal a significant blow to drug traffickers, interrupting their supply chains and destabilising their illicit operations.
"In addition to the cannabis seizure, the joint forces discovered 40 bottles of Codeine, weighing a total of 0.4 litres, highlighting the misuse of pharmaceutical drugs.
"The operatives also seized a locally made gun during the operation."
Odili said that the NDLEA in collaboration with men of the 35 Artillery Brigade Nigeria Army and the state command of the Nigeria Security and Civil Defence Corps launched the fourth phase of its mopping-up and counter-narcotic intelligence operations against illicit supply and abuse of drugs in Abeokuta.
Odili assured that efforts will be made to dismantle drug trafficking network and disrupt the supply of chains illicit substances so as to create a safe and drug-free environment.