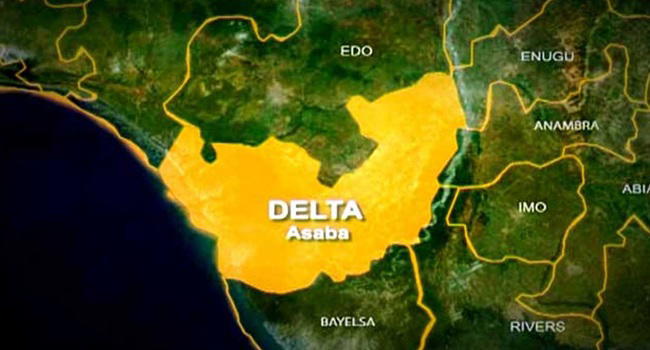 By Festus Ahon, ASABA
At least five persons have been reported wounded and several houses vandalized at Obubu, Udu Local Government Area, Delta State over the alleged illegal swearing-in of one Mr Victor America as the community's President.
A candidate for the position of community's President, Mr Abotu Felix Ovuakporaye who took Journalists around the community in the company of women, youths and elders, for on a spot assessment of the destroyed property, alleged that one Bishop Duke Ovie Akpososo brought thugs to the community in his bid to forcefully install Victor America as the President of the community.
He explained that Obubu Community had four quarters, and noted that it was the turn of Uduvwushevi to produce the next community president.
Saying that three persons had indicated interest in the position of president of the community, he stated that; "after the indication of interest, the community was fictionalised, with one of the factions led by Bishop Akpososo, vowing to force his choice candidate on the community when he knows that his candidate was not qualified and can't scale through screening.
"It was these glaring facts that made Bishop Akpososo storm the community on Saturday morning with hundreds of thugs, seized the oldest man and illegally swore in Mr. Victor America as the community president when the tenure of the present executive led by Mr Lucky Evuetapha has not expired."
According to him, "When youths of the community tried to resist them, the thugs unleashed mayhem on them and started destroying properties of those perceived to be in opposition to their decision and at the end, five persons, including Mr. Shaka Vayevun, were seriously injured."
He appealed to the Chairman of the Udu Local Government Council, Chief Jite Brown, and the President General of the Union of Udu Communities, Chief Godwin Notoma, not to relent in their efforts in ensuring that peace returned to the community.
Reacting to the allegations, Bishop Duke Akpososo, dissociated himself from the violence, saying he was not present when Mr. America was allegedly sworn in.
On why someone would be sworn in when the tenure of the current president was yet to expire, he said Mr. Lucky Evuetapha stepped aside.
On his part, the Chairman of the Udu Local Government Council, Chief Jite Brown, called for calm, saying that the issue would be addressed.