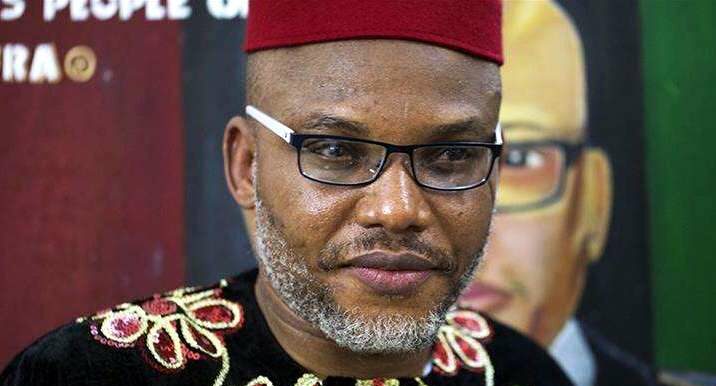 By Steve Oko
The family of the detained Leader of the Indigenous People of Biafra, IPOB, Mazi Nnamdi Kanu, has distanced itself as well as IPOB from any plans to disrupt Monday's inauguration of the new administration in Abia or any part of the country.
Prince Emmanuel Kanu who spoke on behalf of the family said the family knew nothing of, and had no hands in any such plans.
Speaking exclusively with Vanguard, Prince Emmanuel said he got information that some disgruntled elements were plotting to use our family and IPOB to cause mayhem in Biafra land.
According to him, anyone linking the family or IPOB with any plot to disrupt inauguration anywhere in the country is only being mischievous, and looking for a way to blackmail the family and the movement.
" We are not part of it. Anybody behind such plot should count us out of it. We are not involved and we discourage such. Those doing such things are the real enemies of our people".
Kanu's family said that mischief makers should stop using its name to create confusion or cause tension in the land..
According to him, both the family and IPOB led by his brother believe in peace and will continue to promote peace.
He said that the major preoccupation of the family is how to secure the release of Kanu, and not how to disrupt any inauguration.
Prince Emmanuel urged members of the public to disregard any rumour or social media report trying to associate Kanu's family or IPOB with any unholy act vis-a-vis May 29 inauguration.