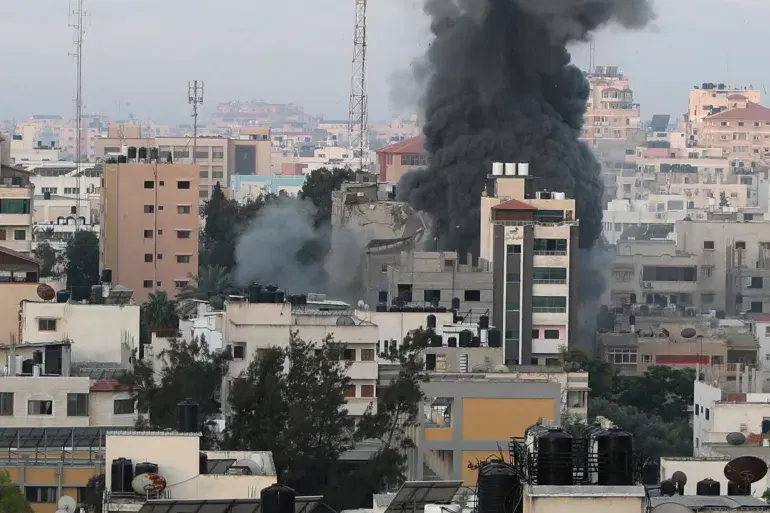 Israel, the United States, and the United Nations have commended Egypt for its role in mediating a delicate ceasefire with the Palestinian Islamic Jihad terror group in Gaza on Saturday night.
The ceasefire has brought the five days of intense fighting between the two sides to a cautious end, according to The Times of Israel.
Israel's National Security Adviser Tzachi Hanegbi offered his gratitude to Egyptian President Abdel-Fattah el-Sissi for his efforts to broker the agreement, according to a brief statement from the Prime Minister's Office Saturday.
Hanegbi stressed that "quiet will be answered with quiet, and if Israel is attacked and threatened, it will do everything it needs to in order to protect itself."
The US also welcomed the ceasefire agreement on Saturday, commending Egypt as well as Qatar for their role in brokering the deal.
White House Press Secretary Karine Jean-Pierre said US officials "worked closely with regional partners to achieve this resolution to the hostilities to prevent further loss of life and restore calm for both Israelis and Palestinians."
"We are grateful for the critical diplomatic efforts of President Abdel Fattah El Sissi and senior Egyptian officials, as well as Emir Sheikh Tamim Bin Hamad Al Thani of Qatar," she added in a White House statement.
Secretary of State Antony Blinken spoke with Qatari Prime Minister and Foreign Minister Mohammed bin Abdulrahman Al Thani on Saturday to thank him "for Qatar's partnership and important efforts to de-escalate violence throughout the recent hostilities," State Department Spokesperson Matthew Miller said in a statement.
The US "commends Egypt's crucial role in mediating the ceasefire agreement, which will prevent the further loss of civilian lives. We also recognize Qatar's robust efforts to de-escalate the situation and end the hostilities, as well as the international community's support for the ceasefire," Miller said, adding that "our team worked tirelessly in cooperation with our partners to support these efforts."
UN Special Coordinator for the Middle East Peace Process Tor Wennesland called on Israel and Islamic Jihad to observe the ceasefire on Saturday and said he was "deeply saddened by the loss of life and injuries, including children and women, from Israeli airstrikes in Gaza and the indiscriminate firing of rockets toward Israel by Palestinian Islamic Jihad and other militant groups."
"I look forward to the immediate restoration of humanitarian access and all social and economic measures to support Palestinian livelihoods in Gaza," Wennesland said in a statement.