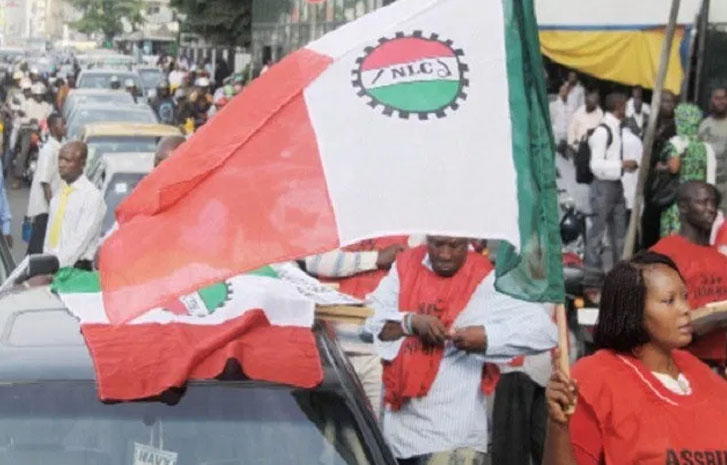 As Nigeria joins the global community in celebrating the 2023 International Workers' Day, the Delta State Head of Service, Mr. Reginald Bayoko has commended civil servants in the state for their hard work, dedication, loyalty and patriotism towards the growth and development of Delta State.
The Delta Head of Service in a goodwill message to commemorate the 2023 International Workers Day also known as May Day, acknowledged the contributions and sacrifices of workers in the state whom he described as indispensable assets in the task of nation building.
He said the celebration was a continuation of the tradition of recognizing the value of workers whom he termed as vital partners in progress.
While describing the theme of the 2023 May Day Celebration which is "Workers' Rights and Socio-Economic Justice" as apt, the Delta HoS lauded the current administration for not only upholding the rights of workers in the state but for the robust synergy and cooperation that existed between the political class and the civil servants.
He particularly paid glowing tributes to the Governor of the State, Senator Dr. Ifeanyi Okowa, CON for his untiring efforts toward enhancing the welfare of public servants in the state including the
payment of pensions and retirement benefits to retirees and the 'unforgettable' construction of the ultra-modern Professor Chike Edozien Secretariat Complex that houses over 27 Ministries.
Mr. Bayoko, who described Okowa as a labour friendly governor, noted that the governor would be remembered for his various landmark achievements including industrial stability and harmony in the State.
In the same vein, the Head of Service reiterated his congratulations to the Governor-elect, Rt. Hon Sheriff Oborevwori and expressed optimism that the Governor-Elect would consolidate on the existing
robust relationship between labour and government already established by the Okowa administration.
Voicing his confidence on the "MORE" agenda of the Governor-Elect, Mr. Bayoko assured Public Servants in the State that the in-coming Governor who would be sworn-in on May, 29, 2023 would do "MORE" for
workers in the State and Deltans in general.
The HoS also lauded other past leaders of the state for their contributions and support that has made the Delta State public service vibrant, resourceful and effective and expressed hope that the incoming administration would continue to promote the welfare of its workforce and sustain the tempo of relationship between the political class and the service.
While also commending labour leaders in the state for their understanding and pursuing their agitations in a peaceful and civilized manner, the Head of Service assured them of the state government commitment in maintaining industrial harmony and where inevitable disagreement occurs, they will be resolved dispassionately.