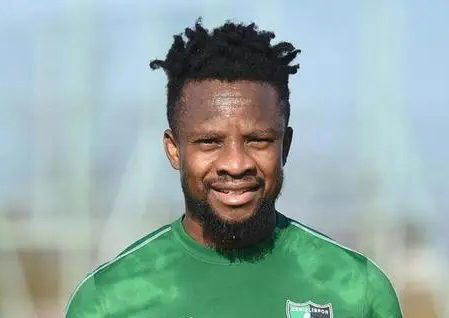 Onazi
By Jacob Ajom
As the countdown to the inaugural Ogenyi Onazi Football Scouting Clinic gathers momentum, initiator of the talent hunt project and Super Eagles star, Ogenyi Onazi has been speaking on the benefits the week-long program will impact on Nigeria Football. The clinic is scheduled for June 6th to 9th, 2023 at The Stable, Union Bank, Surulere, Lagos.
He expressed his determination to build on the expected success of the program, expand the clinic's reach and provide more opportunities for talented young footballers to showcase their skills.
"The clinic will provide a platform for the budding stars to take their game to the next level. Those who perform well will become big assets for themselves, their families, and the nation at large," Onazi said.
The event has already garnered immense excitement and support, as evidenced by the record-breaking registration of over 1000 aspiring young footballers eager to participate in this prestigious scouting tournament.
The Football Scouting Clinic is aimed at creating a platform for talented players to showcase their skills and open doors for opportunities to pursue professional careers. With the event still days away, the overwhelming response from football enthusiasts across the nation reflects the immense passion and talent prevalent in Nigeria.
The clinic is open to footballers from ages 16 to 20. Participants expected from all regions of the country will converge to compete and exhibit their abilities in front of a distinguished panel of coaches, trainers, and scouts from professional football clubs and national teams.
Onazi, the driving force behind the clinic, eagerly awaits the event. "I am thrilled by the incredible response we have received for the maiden edition of the Ogenyi Onazi Football Scouting Clinic," he said. "The immense talent and potential displayed through the registrations are truly inspiring. I am committed to providing a platform for these young players to pursue their dreams and achieve greatness in the world of football."
The clinic will feature a comprehensive program designed to assess and develop participants' skills. Competitive matches, skill drills, and tactical sessions will be facilitated by experienced coaches and trainers, offering invaluable learning opportunities for aspiring footballers.