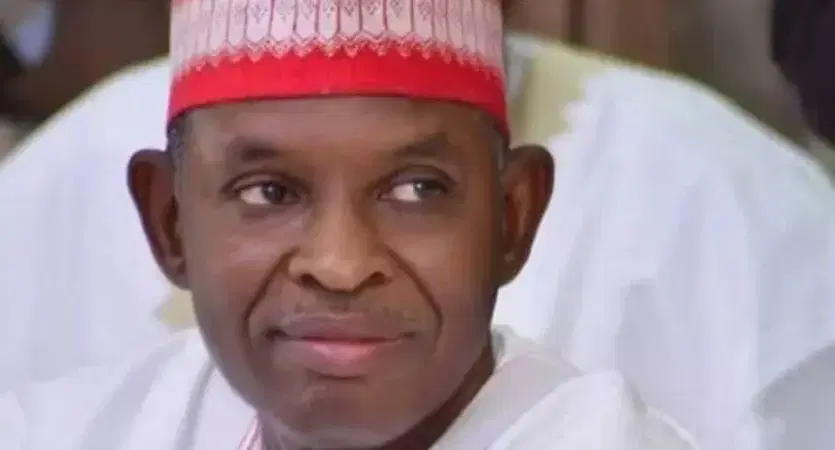 …vows to set up panel of inquiry to bring perpetrators, others to book
By Bashir Bello
Kano State Governor, Abba Kabir Yusuf on Monday ordered that security agencies take over all
public places and assets that were sold by the administration of his predecessor, former Governor Abdullahi Umar Ganduje.
This was as he disclosed that plans were underway to set up a panel of inquiry to probe, ensure perpetrators and those who abetted stealing of government properties, assets and looted funds were brought to book.
The Governor disclosed this while delivering his inaugural speech after taking oath of allegiance and oath of office at the Sani Abacha Stadium in Kano.
According to him, "As I swore to the oath of allegiance and oath of office this Monday, the work to recover public properties, assets, and looted funds starts now. With a near-empty treasury and a humongous local and international debt left behind by the former administration, and with almost all assets and properties looted, misappropriated or sold. The only rational thing to do is to commence the recovery and reclamation in the overall interest of public good. 
"We have noted that the last administration have sold lands in and around schools, religious and cultural sites, hospitals and clinics, graveyards and green areas, and along the city wall of Kano. We have also noted that they indiscriminately sold numerous other landed properties and assets
belonging to Kano State within and outside the state to their cronies and agents.
"I am announcing, today, that all these public places and assets that were immorally plundered and sold by the Ganduje administration should be taken over by law enforcement agencies, led by the Police, the DSS, Civil Defense, and Hisbah pending the final decision of government.
"And to guarantee that no public officers, their cronies, or assignees are ever allowed to engage in the looting of the commonwealth of the Kano people, a Judicial Commission of Inquiry will be empanelled in the coming days to ensure that all perpetrators and those that aided and abetted them are brought to justice," the Governor stated.
He added, "However, let me warn that our administration will not tolerate abuse of the public service procedures, corruption and indiscipline. We shall put in place a structure that will ensure transparency and accountability in governance. To start with, we shall resume the good practice of publishing the weekly reports of the State Executive Council meetings in national dailies; we shall re-introduce the full utilization of the Treasury Single Account; we shall ensure that all government payments and receipts are done through the electronic payment systems; and our suggestion boxes, for members of the public to offer advice to their government, will be placed in different locations across the state."