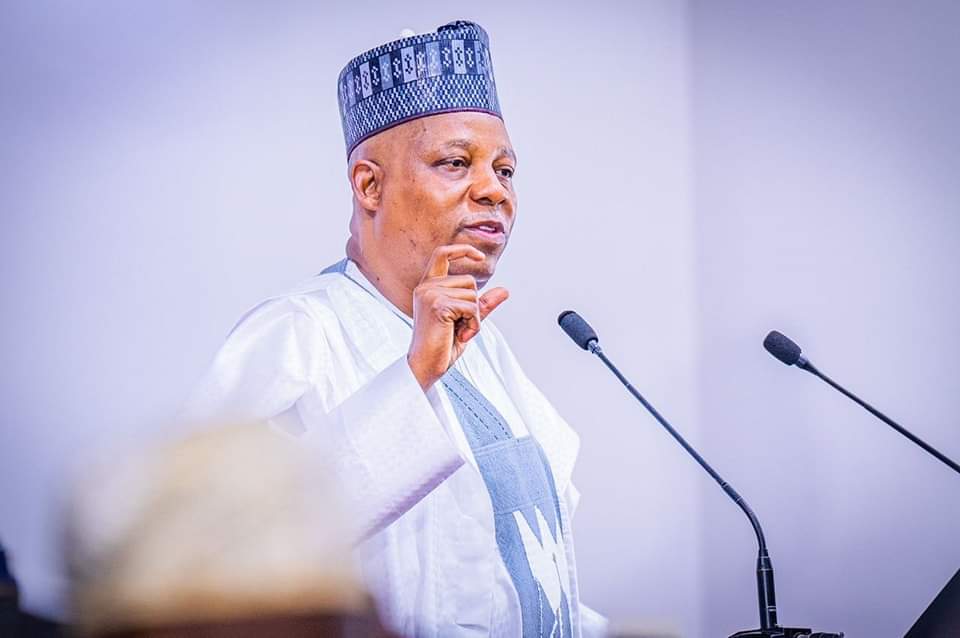 Kashim Shettima
Vice President Kashim Shettima says that Nigeria will eventually suffer in the long run if President Bola Tinubu's administration fails to remove fuel subsidy.
Shettima said that the removal of the fuel subsidy would be in the interest of the masses as against the upper class that would protest it because they are the beneficiaries all along.
The vice president said this Tuesday while speaking to journalists after he resumed office as the number two citizen in Aso Villa, Abuja.
Recall that Tinubu announced that fuel subsidy will be removed shortly after he was inaugurated as the President of the Federal Republic of Nigeria.
Reacting to the announcement on Tuesday, Shettima said, "The President has already made pronouncements yesterday on the issue of the fuel subsidy. The truth of the matter is that it is either we get rid of the subsidy or the fuel subsidy gets rid of the Nigerian nation.
"In 2022, we spent $ 10 billion subsidising the ostentatious lifestyle of the upper class of society because you and I benefit 90% from the oil subsidy. The poor 40% of Nigerians benefit very little.
"And we know the consequences of unveiling a masquerade. We will get fierce opposition from those benefitting from the oil subsidy scam. But where there is a will, there is a way. Be rest assured that our president is a man of strong will and conviction.
"In the fullness of time, you will appreciate his noble intentions for the nation. The issue of fuel subsidy will be frontally addressed. The earlier we do so, the better."