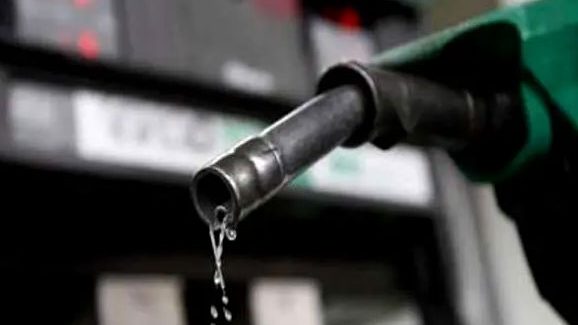 By Efe Onodjae
Ago-Palace, Okota, Lagos, finds itself in the grip of an increasingly severe fuel scarcity crisis, plunging residents and motorists into a state of desperation and uncertainty.
The fuel station situated in Ago-Palace has become a gathering point for distressed individuals, while other stations persistently refuse to open their doors.
This distressing turn of events unfolded shortly after the President announced the permanent abolition of fuel subsidies during his speech. Now, the consequences of this decision are painfully evident in the lives of the local community.
The crippling fuel scarcity has left numerous individuals stranded in Ago-Palace, rendering them unable to reach their workplaces and fulfill their responsibilities.
Frustrated commuters have been left with no choice but to retrace their steps, as the limited availability of commercial buses takes advantage of the crisis by charging exorbitant fares.
Eze Luke, a distraught commuter, shared his poignant experience with Vanguard, recounting how the scarcity of fuel prevented him from reaching his shop this morning.