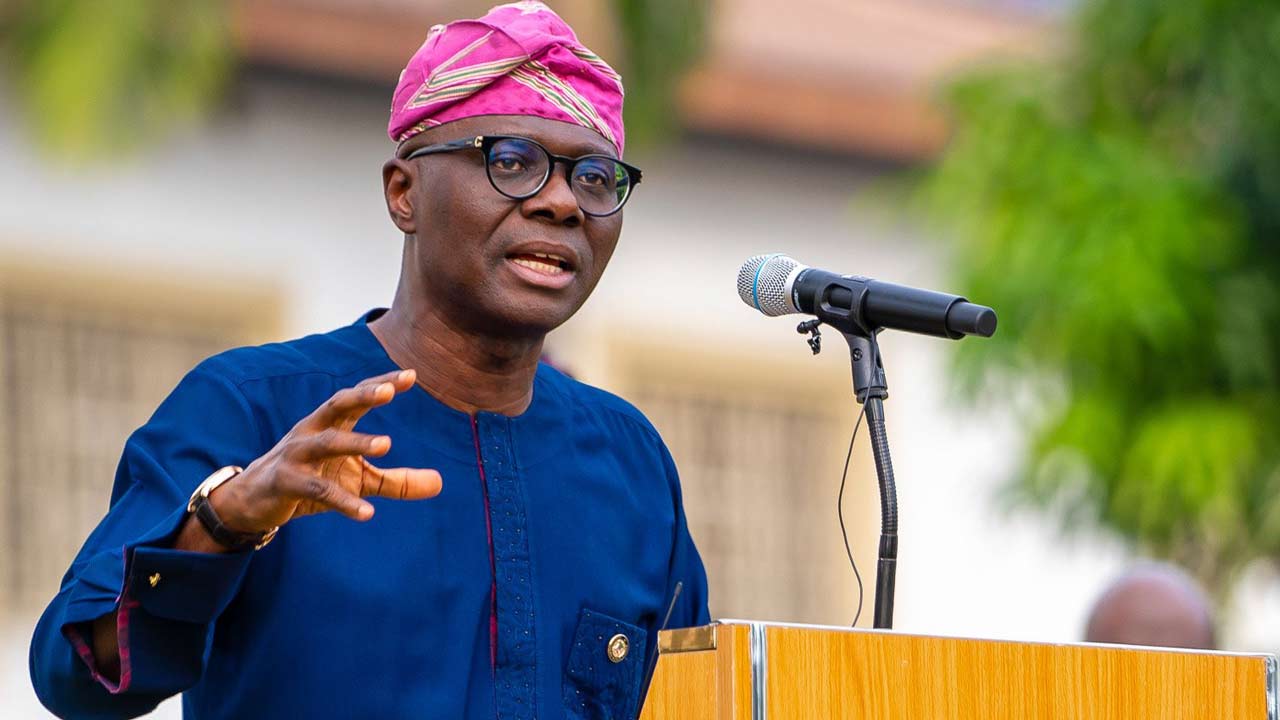 Sanwo-Olu
….describes devt as unfair
…pays 2nd term first day in office visit to state workers
By Olasunkanmi Akoni
Lagos State Governor, Babajide Sanwo-Olu, has blamed the resurgence of fuel queues in the state to fuel marketers which he said were taking undue advantage of Nigerians by hiking fuel prices.
Sanwo-Olu, spoke on Tuesday, when he paid a surprise second term first day in office visit to state workers at the secretariat in Alausa, Ikeja.
The governor was accompanied by the Deputy Governor, Dr Obafemi Hamzat, who was shown round the Secretariat by the Head of Service, Hakeem Muri-Okunola.
Sanwo-Olu, who described the sudden hike in petrol price and attendant queues as 'unfair', said: "I think it's unfair of our major marketers to seize opportunities in areas when not needed.
"We all need to be sincere in this country if we really want to get things done. Let us know that we might need to belt up a little bit, but we really need it so that we can have a better life in future.
"There is nothing that has changed in that pronouncement that should have caused queues, but I'm sure the Federal Government is able to deal with it.
"I encourage everyone to be law-abiding, and go about their normal businesses and things will turn out for the better for us."
Sanwo-Olu, who first visited the Civil Service Commission, and later Ministries of Women Affairs and Poverty Alleviation (WAPA), Economic Planning and Budget as well as Youth and Social Development, said it was to encourage staff, keep communication, ask questions and see how to keep things running.
According to the governor, "We are here to ensure that everybody is on board and key into the THEME PLUS agenda we set for this second term. How well to sync the additional pillars to ensure everything works well together.
"That is why we visited the ministries of Youths and Social Development, WAPA, Budget and Economic Planning because they are important to the plus agenda and fit into our game plan for the next four years. I am happy that we received very articulate responses from the public officers and civil servants.
"I am also happy that the ambience and work environment are conducive for the workers to be productive. We have resumed back at work, and are excited that the public service is ready to also continue to serve the good people of Lagos State.
"After this brief tour, we will be meeting the entire body of permanent secretaries so we can be on the same page because the THEMES PLUS agenda is about additional reforms, and citizen-driven policies that will touch the lives of people.
"I'm always ready to take care of them, and we've been doing that, so there's nothing for anybody to worry about. We've demonstrated that all the time, so there is nothing for us to worry about."