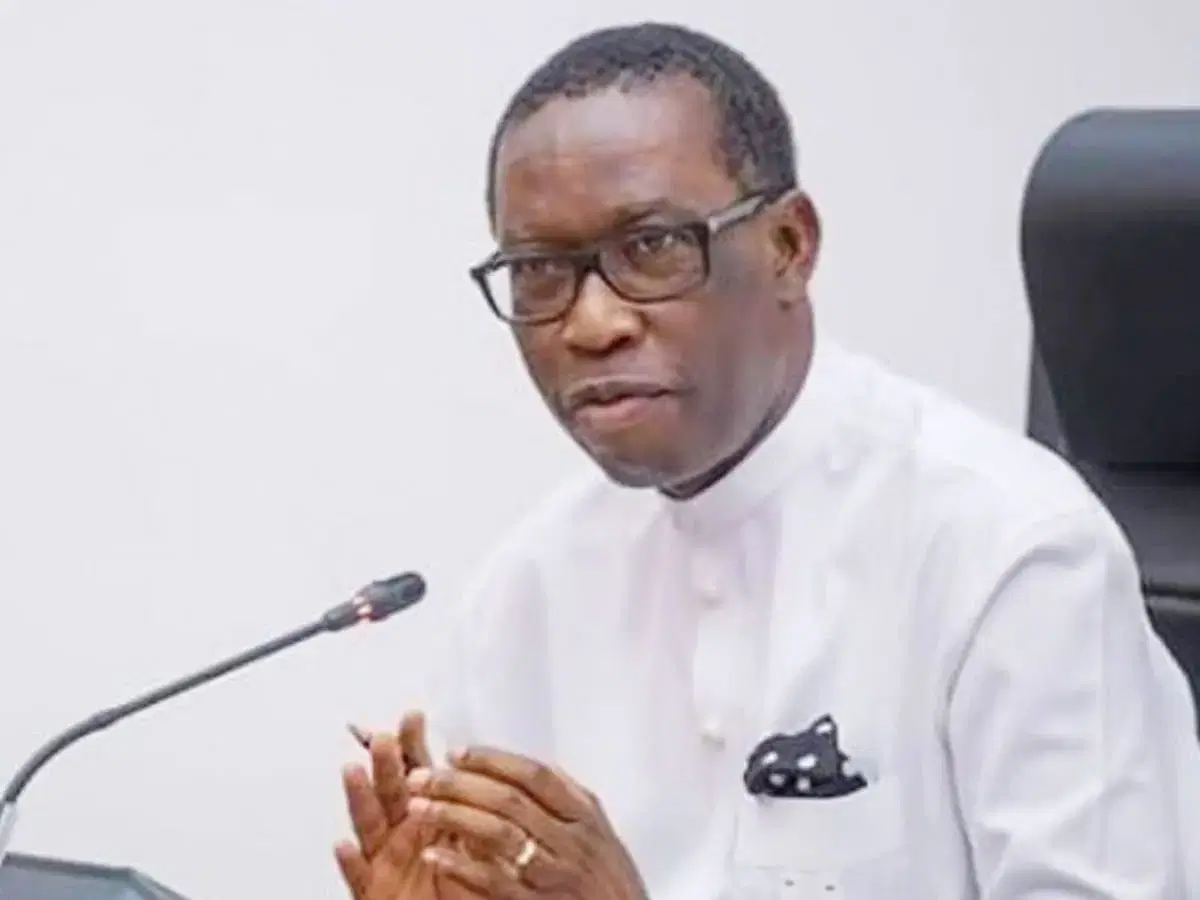 Okowa
Okowa begs Exco…ask cabinet members to remain in office till 28th midnight…drums support for Oborevwori's incoming administration
By Festus Ahon
ASABA-OUTGOING Governor of Delta State, Senator Ifeanyi Okowa, weekend, appealed to members of the State Executive Council who he did not meet their expectations to forgive him just as he said he had forgiven those who did not meet his expectations.
Okowa who stated this during the valedictory session of the State Executive Council, said that there was need for forgiveness no matter the level of hurt.
Speaking on the outcome of the presidential election, the governor said
there was a lesson to learn from every situation and thanked Deltans, traditional rulers, religious leaders and the media for projecting the activities of the state government.
The Governor said his administration's success stories cannot be completed without members of the State Executive Council being part of it, adding that the State Exco worked tirelessly with him to make Deltans and the state better.
He said his administration did not only construct physical bridges but built bridges of unity among the various nationalities in the state, adding that Deltans must remain united in their quest for more development.
The Governor pointed out that the impact of his administration in terms of developmental projects ranging from roads and bridges infrastructure, health care, peace and security were novel particularly the youth entrepreneurship programmes that have turned several youths into entrepreneurs and employers of labour.
According to him, it took courage to take practical development to riverine communities that have been neglected on the excuse of difficult terrain, maintaining that his administration had made a bold statement with development in rural and riverine areas across the state.
Okowa said: "I thank God for seeing me and my Deputy through in the last eight years. There is no story that l will tell about my administration without you being part of that story.
"We truly did our best in the circumstances that we found ourselves. I must truly appreciate all of you. The fact is that everybody has played his or her own role and we have all collectively made significant impact in our service to Deltans.
"I truly thank God that we are able to unite the state, to make the state more peaceful. We are a stronger people when we are united.
"We thank God for the development that we have been able to bring to our people in the last eight years. Several people have been empowered through our entrepreneurial development programmes".
He affirmed that the peace and security experienced through his eight years in office was due to the efforts of members of the State Exco in collaboration with security agencies.
He, therefore, commended the Commissioner for Oil and Gas, Prince Emmanuel Amgbaduba and the Special Adviser to the Governor on Peace Building, Chief Edwin Uzor for their efforts in ensuring peace between oil companies and host communities.
"The peace in this state is something that we should be proud of. We are definitely happy that we are able to take development into the creeks. There is a lot of work to be done. We need to support the next government.
"We thank God for the impacts that we have made on the lives of those who are challenged in the society including the widows.
"We are leaving office stronger, we are leaving office more educated. It is my prayer that His grace will be sufficient enough for each and everyone of us".
Meanwhile, Okowa has directed the Secretary to the State Government, Commissioners and other members of the State Exco to remain in office till midnight of Sunday, May 28, 2023.
In their separate speeches at the valedictory Exco session, the cabinet members took their turns to eulogised the Governor Ifeanyi Okowa, thanking him for the opportunity he gave them to serve.
They said he had shown intellectual capacity in governance and was leaving Delta more united than he met it, adding that his style of leadership would be a reference point.