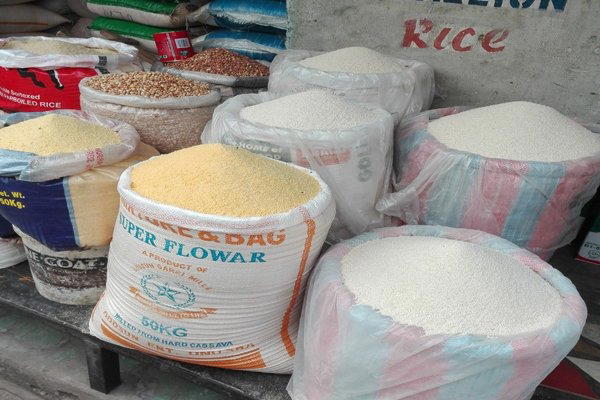 By Gabriel Ewepu
ABUJA – THE International Fund for Agricultural Development, IFAD, and the Federal Government has assured 2nd National Nigeria-IFAD Country Strategic Opportunities Programme, COSOP, of boosting smallholder farmers' productivity along the food supply value chain.
The Country Director, IFAD, Dede Ekoue, stated this while speaking on the essence of the national stakeholder workshop on the new COSOP that would start from 2024-2029, as the current Nigeria COSOP 2016 -2023 ends in December 2023.
The consultative process was initiated by holding an initial national stakeholder workshop on 5 April 2023. The workshop was launched by the Federal Ministry of Agriculture and Rural Development in cooperation with Federal Ministry of Finance National Planning and Budget in collaboration with IFAD Nigeria Country Office
The consultative process was implemented with the support of the COSOP taskforce of Ministry of Agriculture and Rural Development, States government representatives, National and State staff of two Nigeria- IFAD Joint projects (Value Chain Development Programme, Livelihood Improvement Family Enterprises Niger Delta (LIFE ND) the Country Programme Advisory Team, IFAD Consultants, IFAD Nigeria team.
Consultations took place from 5th to 28th April, 2023 across the six geo-political zones covering 25 states of Nigeria and helped harness the views and perspectives of key stakeholders including representatives of states and federal government, government departments, development partners, beneficiary target groups, farmers organizations, civil society organizations, the private sector and development partners.
About 700 stakeholders took part in the consultative process with over 561 participants in regional workshops and at least 137 at the national level through different processes – national workshop, gender dialogue, interviews, and questionnaires.
She said: "IFAD and the federal government of Nigeria are in a cooperation to strengthen the capacity of smallholder farmers to produce food, so that's really important and producing food in a sustainable manner. That means also reducing the footprint of food production on the environment.
"And we are pleased that through this partnership for example, many of our rice, cassava producers have improved their yields, so they are able to produce more with less input for example, this means that it translates into more food at less cost, and also this scale up of production translates into income for farmers and job opportunities for youth.
"We had consultation in seven places in the six geopolitical regions and during this consultation of farmers, private sector organizations, the agencies from the government, and also development partners talked to us about what are the priorities that should be taken into account in the cooperation programme, and from there also specific recommendations for Nigeria.
"So we are here at the wrap up of the consultation. This is an opportunity for us to discuss how to prioritize as you know, there are many recommendations but we'll be picking together the areas where we know IFAD and its partner have comparative advantage and strength.
"So this is the closing of the consultation process and based on this consultation we are laying the foundation for the next six years of partnership between Nigeria and IFAD starting from 2024.
"We are very pleased that we had good discussion yesterday to scale up ICT4D in our cooperation, and the farmers, making it accessible to them low cost and simple technology, help them enhance their productivity, strengthen their access to markets, and improve their resilience to climate change and of course, all is aiming at improving their income and food security.
"So in a nutshell, these are the key elements of this workshop we are holding together."