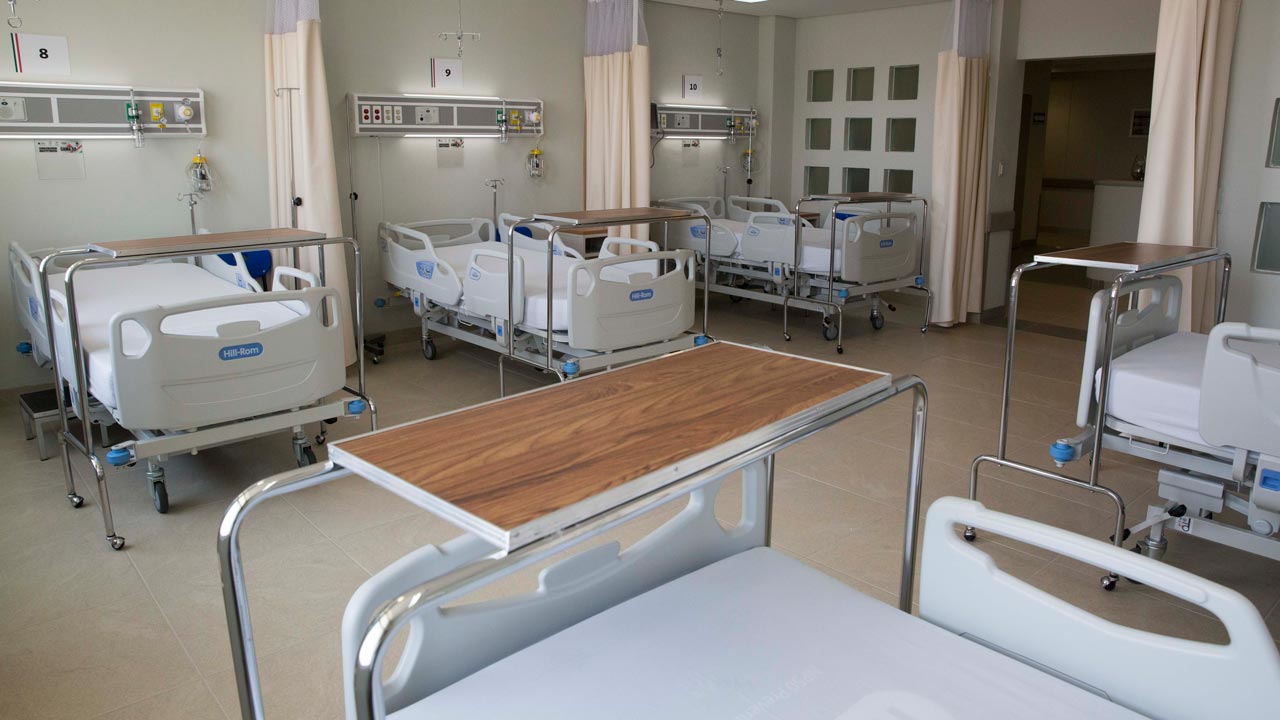 •Encourage residents to embrace Ilera Eko health insurance
By Chioma Obinna
Respite recently came the way of less privileged Lagosians as the Lagos State chapter of the Society of Family Physicians of Nigeria, SOFPON, performed different medical surgeries for 60 people free of charge.
The free surgical outreach which covered cases such as Lipoma, breast lump, ingrown toenail, ganglion, and hernia was part of the activities planned to mark this year's World Family Doctors Day in Lagos with the theme: "Family physician, the heartbeat of health care."
Flagging off the programme which was held at the General Hospital, Onikan, Lagos, the State Commissioner for Health, Prof Akin Abayomi who commended members of SOFPON encouraged the populace to get the 'Ilera Eko' health insurance as it gives them access to affordable healthcare services and promotes well-being.
Abayomi explained that for one individual, is N8,000 for a whole year and for a family of six is N40,000. "Once you buy, you can walk into your medical facility and get treated free of charge. You can walk away with a cesarean section, bills of hundreds and thousands of naira, antenatal for pregnancy, management of fever, minor surgeries and all you need is to present your card at any emergency."
"We are encouraging all Lagosians to pick up their Ilera Eko card. You can go online and subscribe. In Lagos State, we have over 30 General Hospitals, two tertiary hospitals, over 300 primary health centres, and over 3,000 private health facilities.
"We are the smallest in size, but biggest in population, medical infrastructure and health care personnel."
Speaking, the State Chairman of SOFPON, Dr. Sixtus Ozuomba said the medical intervention was to complement the Lagos State Government's efforts in ensuring qualitative healthcare for its citizens.
"In Lagos State, SOFPON usually holds a medical outreach to sensitise the public on non-communicable diseases like hypertension and diabetes.
"This year, we decided to have a free primary surgical intervention for lipoma, breast lump, ingrown toenail, ganglion, hernia and other day cases surgery.
"Over 60 people enrolled for the surgery which would hold at Onikan General Hospital and General Hospital, Odan, Lagos. He said that the surgeries are funded from the dues and levies of SOFPON members.
Ozuomba said the most important about the surgery is that they made arrangements to conduct histology on every lump removed.
"We have a lot of competent areas, what people have been saying is the medical aspects, we are not limited by disease entity, age, or sex of the patients. "Surgery is also an aspect of the competent areas of a family physician. We decided to showcase that this year and let people benefit from it, he stated.
On his part, the Secretary of SOFPON, Dr. Oghide Oziegbe noted that the beneficiaries had undergone free laboratory tests and assessments to access their fitness for the surgery.
He noted that 40 per cent of the patients were booked for hernia surgery, breast lumps and other procedures.
Speaking, the Medical Director of Onikan General Hospital, Dr Madewa Adebajo, said the surgical intervention had assisted to eliminate out-of-pocket expenses for beneficiaries.
He advised residents of the state to register for the Ilera Eko to access health care services.
Adebajo who acknowledged that Lagos is facing a shortage of medical workers, appealed to medical doctors to stay back in the country as the state government is working assiduously to review their curriculum.