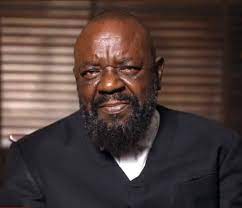 By Biodun Busari
Aloy Ejimakor, Special Counsel to the Leader of the Indigenous People of Biafra (IPOB), Nnamdi Kanu has said it is only a dialogue that can contain a self-determination movement.
Ejimakor also stated that repressive actions cannot overpower a self-determination agitation citing cases that Nigerians who fought for the nation's independence could not be defeated by colonialists.
He, however, said the country's independence agitators prevailed through dialogue, stating that the same was applicable to the late South African legendary leader, Nelson Mandela and his compatriots who defeated Apartheid.
Kanu's lawyer who made this known via his Twitter post on Tuesday, had earlier said those who are detained on the basis of self-determination should be freed before May 29. 
"Analyze this: Nigeria's Independence agitators were once repressed, yet they prevailed in the end through dialogue. Ditto for South Africa where Apartheid ultimately yielded to dialogue. Repression can never subdue a self-determination movement, but dialogue can contain it. Yes!" Ejimakor wrote.
Ejimakor, who has condemned the rendition of Kanu in June 2021 and his continued detention in the custody of the Department of State Services (DSS), despite the court ruling, has also argued several times that dialogue is the antidote to the self-determination movement.