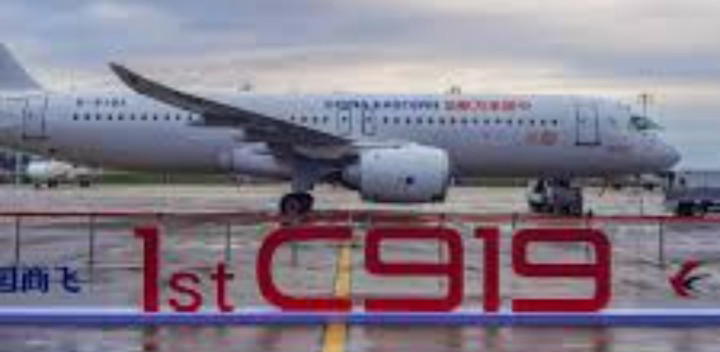 China's first domestically developed narrow-body passenger jet – the C919 – completed its first commercial flight on Sunday, a milestone in the country's bid to challenge the Boeing-Airbus duopoly in aircraft production.
Bearing the symbolic number MU9191, the flight operated by China Eastern Airlines and carrying more than 130 passengers left Shanghai's Hongqiao airport at around 10.30am – about 10 minutes ahead of schedule.
The flight was welcomed with a water salute as it landed at Beijing Capital Airport at 12.30pm, according to a live feed from state broadcaster CCTV.
The two-hour commercial flight comes after 16 years of development, and as China is seeking to reduce dependence on foreign technologies amid a bitter rivalry with the US-led West.
A 14-year-old student in Beijing told CCTV he was "thrilled" to be taking the return flight to Shanghai at around 2.50pm.
"This is the first large aircraft made by China and I know it's meaningful, because my family is also involved in the aviation industry," he said.
"I had to be here to witness everything, so I signed up for today's flight in February and got the opportunity to take the return flight."
There will also be a regular C919 service from Monday between Shanghai and Chengdu, capital of China's southwestern province of Sichuan.
At a ceremony to launch the flight on Sunday, China Eastern general manager Li Yangmin said: "The safety, reliability and abilities needed to ensure [the plane's] performance have all been fully proved."
Designed to compete with the Boeing 737 and the Airbus A320 family of single-aisle aircraft, the C919 has been hailed by state media as a demonstration of China's technological abilities. Boeing offered its "sincere congratulations" on its Twitter-like Sina Weibo account.
China's C919 passenger jet was manufactured by state-owned Commercial Aviation Corporation of China (Comac), the 38.9-metre (about 127 feet) long and 11.95-metre high aircraft features eight business and 156 economy class seats, according to CCTV.