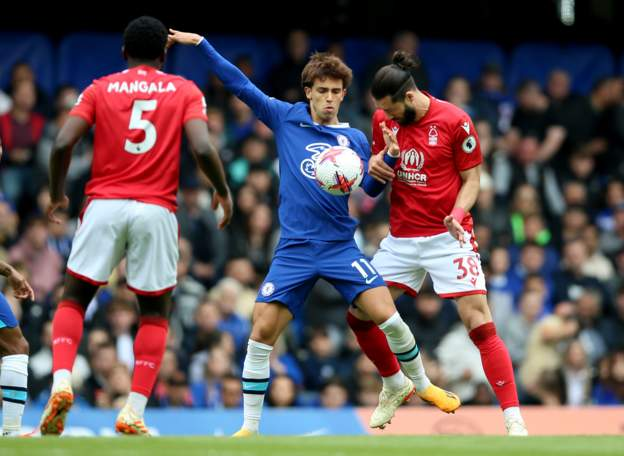 Chelsea are now finally safe from relegation and the Frank Lampard renaissance has now gathered momentum.
Forest will need to put up a serious fight at the Bridge as they bid to save themselves from the drop.
The visiting side pulled themselves out of the relegation places with a win against lowly Southampton in what could be barnstormer of a game.
A little testy at the end as well, with a late penalty to make it 4-3 in the match, but the Tricky Trees held on for the full three points.
On the other hand, Chelsea may not have much to play for here other than points. This in no way means that they'll roll over though. Lampard has his reputation, and possible future managerial roles to bear in mind as well as to satiate the Blues fans baying for blood.
Bracing for goals
Neither Chelsea nor Forest have been exemplary this year, and one could see this continuing into their game today (Saturday). Both have struggled majorly in the goals area and neither can seem to remedy this.
Chelsea finally broke their losing streak the other day, but five of their last seven games haven't seen more than three goals. While they seem on average to score only one goal a game, and concede in the same vein.
Forest coould get a goal away either, boasting one of the worst away scoring records with 0.47 goals per game.
While the under may tempt players, the 2 or three goals for the same odds is far more likely, due in part to each teams poor defensive records as well.
Forest concede an average of 2.41 goals away from home and Chelsea concede 0.94.
In reality, it is not looking like a high scoring game, and the 2 or 3 goals gives players a bit more insurance than the under.
In what will shape up to be a pitched if tense battle between a shoddy Chelsea outfit and a Forest that are battling relegation, tackles could fly, out of frustration or something more.
Both teams are prone to seeing yellow. Chelsea average 2.26 cards per game and hit two bookings in 74% of their games, while Forest see 2.23 yellows, and have this in 66% of their games.
The referee Paul Tierney isn't one to shy away from the occasion either. He has dished the second most yellow cards in the league with 103 so far.
With both teams battling to rectify their season, this is bound to come out in their game, and with a card happy ref, this could all be conducive to at least two bookings per team.