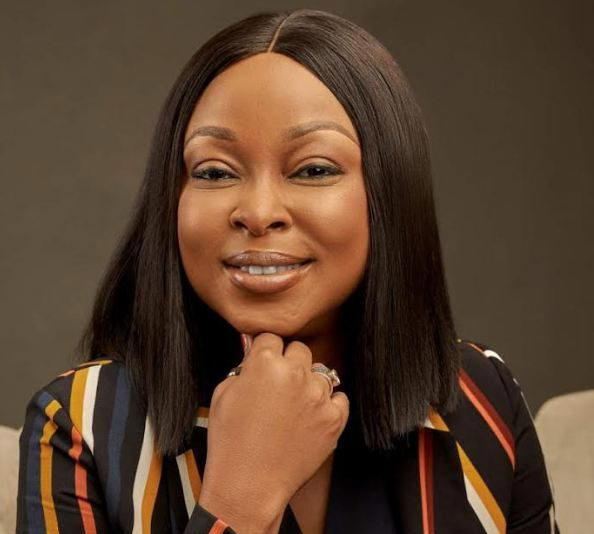 Oluremi Ajayi is a logistics leader, Chartered Accountant, Top Management Executive, serial Entrepreneur and the Founder of DreamWorks Global Logistics Limited.
She is a member of the Association of Nigerian Licensed Customs Agents, an Associate member of Women in Management, Business and Public Service (WIMBIZ); a Fellow of WIMBOARD; an Alumnae of the Academy for Women Entrepreneurs and the United States Government Exchange Alumni Association.
Starting her career at the Multinational Shipping Company, Maersk Line, as a Maersk International Shipping Education (MISE) Trainee, she founded her own Company in 2019.
In 2021, she founded the Compassion for the Aged Foundation, an NGO raising more awareness and catering for the aged in our communities. She is a Co-Founder of Bresol Farms Limited, a Director at Dreams Placement Hub and sits on the boards of some organizations in an advisory capacity.
Ajayi says the company is building more local and international partnerships to bridge the gap between manufacturers and their consumers.
By Ebunoluwa Sessou
As a logistics leader, how has your experience shaped your personality into achieving your purpose and staying relevant in business?
Staying relevant and achieving purpose often require continuous learning and adaptation. The world is constantly evolving, and it is important to keep up with the latest trends and technologies in our industry.
This spurs me to continue to maintain a growth mindset and embrace challenges as opportunities to learn and improve. My experience as a logistics leader has also taught me discipline, consistency and innovation. The confidence and vast knowledge garnered over the years have enhanced my personality, and increased my courage towards achieving my set mission, vision and values while keeping us relevant in the logistics industry.
Having a clear sense of purpose or goal helps me give direction and motivation. It allows me to focus efforts and make meaningful contributions in business. It is important to regularly assess business goals and align them with core values and passions, so we can stay motivated and fulfilled in the long term.
Over the years, I had to learn and find strategic solutions to manage multiple personalities and businesses. The ease of doing business in Nigeria hasn't totally been easy; survival against all odds is always the first goal of every indigenous business.
Tell us your company's operational system and the workability.
We are a very young organization; hence I am tremendously deliberate about its success. My years of experience within the maritime and freight forwarding space significantly come to play here. We have and continue to develop and implement robust processes and systems that enable DGL to manage logistics operations in a highly efficient and organized manner. Our goal remains best value service. These include but are not limited to integrated supply chain solutions for our clients, automated order/process tracking and delivery scheduling, safety in our on-site and offsite operations, while ensuring we maintain a highly motivated and skilled workforce. We strive to create a highly effective and optimized operational framework.
There is a borderline between Communication and Management cycle, how did you scale through this line to become what you are today?
In my personal life and as a Leader, I have been able to create a balance on this by effectively and systematically planning, organizing, monitoring, leading, revision and accomplishing the goals of the organization over the years. Businesses and humans alike go through different phases or cycles- it may be growth, maintenance, survival, etc. In every cycle, I always seek to establish clear communication goals and stick to them. This means defining what I want to achieve with communication, the channels, methods and ensuring they align with management goals and foster trust and effective interaction. This includes regular meetings, reports, presentations, phone calls, and email updates to keep stakeholders informed.
Customer service is time consuming and energy sapping, what are the deliberate efforts you are putting in place for young people to be passionate about the field?
At DGL, we ensure to impart values to our employees' lives. We ensure they get rewarded for outstanding and excellent services rendered to customers; we look into salary increment and bonuses where necessary. We put a structure in place by training, mentoring and appraising our employees, this has helped improve their personal lives, achieve growth and knowledge while working with our organization.
We have set up a team of capable hands to be thorough with our processes to ensure we meet and exceed customers' expectations while delivering the best logistics solution.
Client's complaint and resolution; unforeseen circumstances occur sometimes that are unavoidable in Logistics, no doubt ranging from damaged shipment in transit to wrong declaration of goods or HSCODE during processing amongst other queries.
Our unit is waxing stronger and honing competencies to handle all these unforeseen circumstances as they occur.
We are building more local and international partnerships to bridge the gap between manufacturers and their consumers. This agenda definitely has a great impact on women at all levels as women can venture into different walks of life while meeting different consumer's needs.
Tell us how your organization is wired especially when it comes to ensuring effective operations and delivery of purpose?
Our organization is built on the right structures, culture, standards and technology. We deliver our purpose through diversity, equality and inclusiveness. Our organization is committed to empowering its society through offering employment opportunities to people from all walks of life. We also give back to our society by actively supporting the Compassion for the Aged Foundation.
How deliberate are you in the area of gender inclusiveness?
I am very deliberate and intentionally so; I believe that every human being should have and be given equal opportunity irrespective of the gender. Inadvertently, the International Women's Day celebrated in March 2023 made me realize the increasing number of women we have in our organization and also within the Logistics Industry. Our systems are gender sensitive and friendly, I understand what it means to be a career woman and also a mother and so, women thrive and enjoy working in our organization.
I do not see myself lesser than my male counterparts in the industry.
I make sure I stay up to date with latest practices, I listen to great achievers speak, as well as good productive advice for the growth of the company from the board members. I also seek professional guidance if need be.