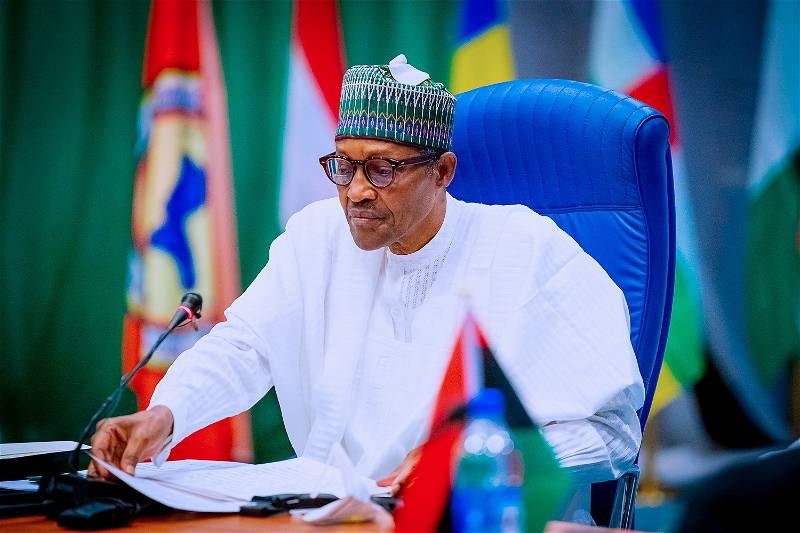 By Henry Umoru
ABUJA- LESS than twenty- hours to leaving the office, President Muhammadu Buhari on Sunday, signed into law, the National Commission for Almajiri and Out of School Children Education Bill, earlier passed by the National Assembly was also assented to by the President.

The Act seeks to provide multimodal system of education to tackle the menace of illiteracy, develop skill acquisition and entrepreneurship programmes, prevent youth poverty, delinquency and destitution in Nigeria.
Also on Sundy, President Buhari assented to the National Assembly Service Pensions Board (Establishment) Bill. The National Assembly Service Pensions Board (Establishment) Act establishes the National Assembly Service Pensions Board to administer the pension scheme for personnel of the Service and exempts the personnel of the National Assembly Service from the Contributory Pension Scheme.
The assent was in furtherance of the provisions of Section 58 of the Constitution and the Acts Authentication Act Cap. A2, Laws of the Federation of Nigeria 2004.
In a statement by the Senior Special Assistant to the President on National Assembly Matters, Senate, Senator Babajide Omoworare, the President also assented to the Federal Road Safety Commission Training Institutions (Establishment) Bill, for capacity building and training in road traffic administration and safety management, and to provide training for members of Federal Road Safety Corp.