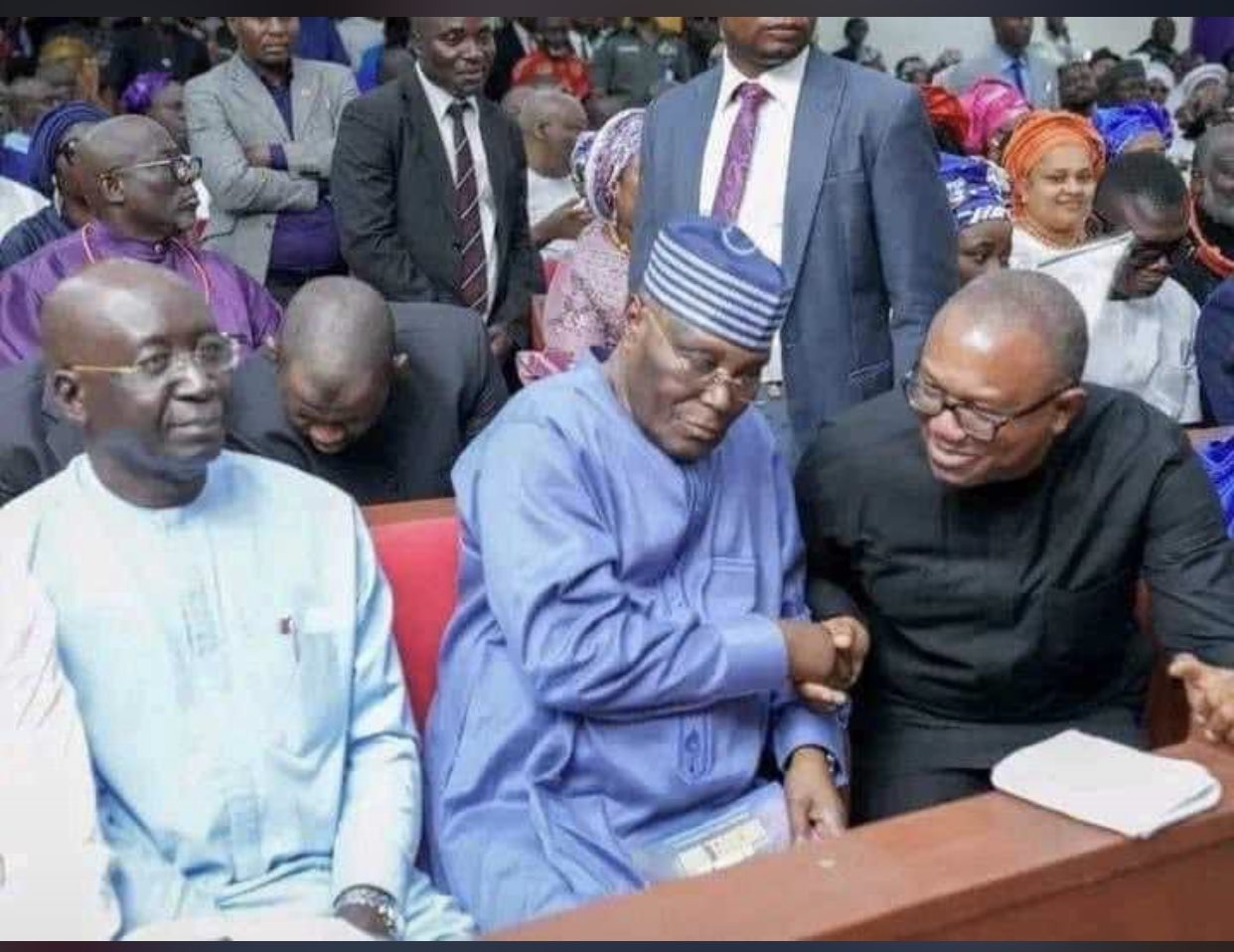 By Idowu Bankole
Presidential Candidate of the Peoples Democratic Party, PDP, Alhaji Atiku Abubakar was spotted exchanging pleasantries with the Labour Party Presidential candidate, Mr Peter Obi, at the burial of Governor Seriake Dickson's mother in Bayelsa State, earlier today
Governor of Oyo State, Seyi Makinde who was also in Bayelsa to commiserate with Governor Seriake Dickson over the death of his mother, was spotted sitting right next to Atiku.
Recall Peter Obi had defected from the PDP, a few months before the Party's primary, to join the Labour Party where he eventually became the Presidential candidate and came third in the February 25th election.
More surprising to see, was Governor Seyi Makinde, a member of the G-5 Governors who worked against the ambition of Atiku in the just concluded presidential election.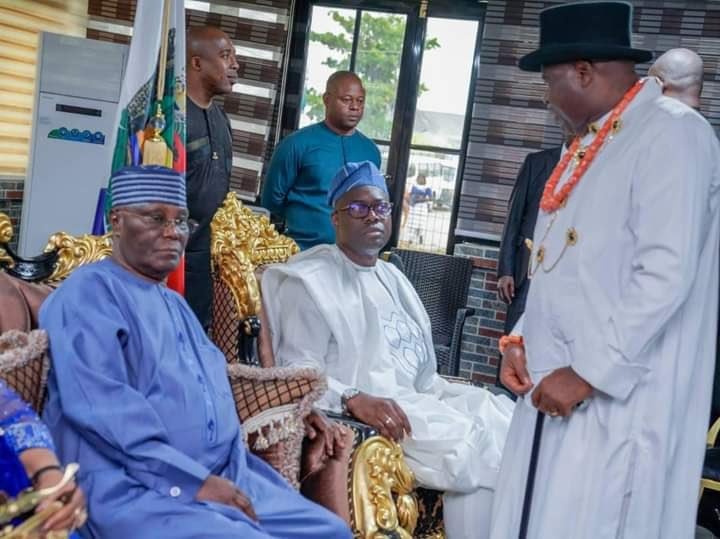 Seyi Makinde and the rest of the G-5 Governors had demanded a power shift to the South, a demand which seems to have fallen on deaf ears, as it was met with stiff resistance by the leadership of the PDP.
Many believed the defection of Peter Obi to the Labour Party and Seyi Makinde's G-5 membership dented Atiku's ambition of becoming Nigeria's president in 2023, much more than the flaws of INEC's BVAS